Yankee Candle Product Donations
Read more about how your organization can qualify for and use a donation from Yankee Candle, or click here to find and solicit more donors like them!
About Yankee Candle And Giving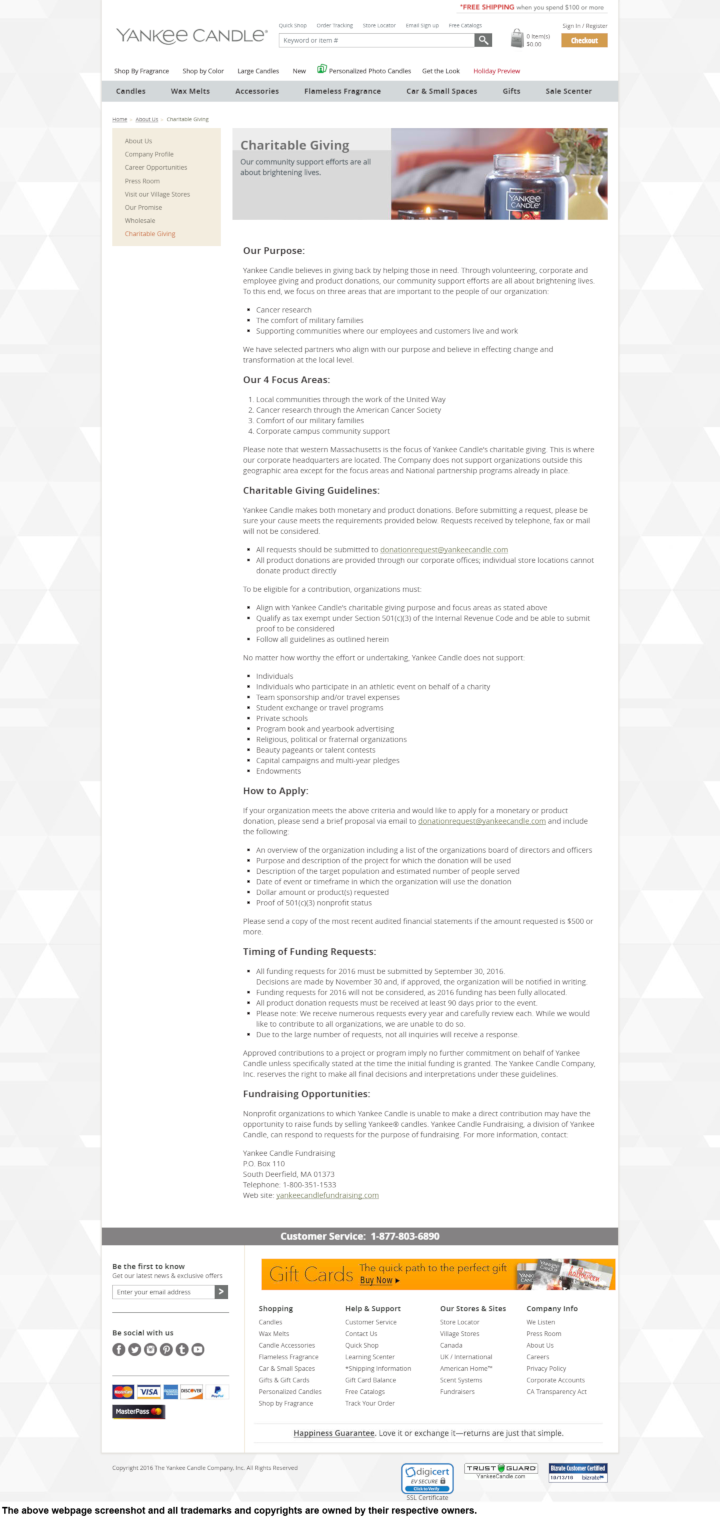 See their website for more detailed information.
Yankee Candle gives back through product and monetary donations for local organizations and fundraising opportunities for charities beyond their corporate region.
They support organizations that focus on cancer research, the comfort of military families, and supporting communities where their employees and customers live and work.
Please note that western Massachusetts is the main focus, their charitable giving. This is where Yankee Candle headquarters is located.
You can submit your request via email. Be reminded that product donations are provided only through their corporate offices. More info on their fundraising opportunities they can be contacted by mail or telephone.
Company Information: Yankee Candle trademarks and copyrights are owned by:
Yankee Candle