Whole Foods Market Product Donations
Read more about how your organization can qualify for and use a donation from Whole Foods Market, or click here to find and solicit more donors like them!
About Whole Foods Market And Giving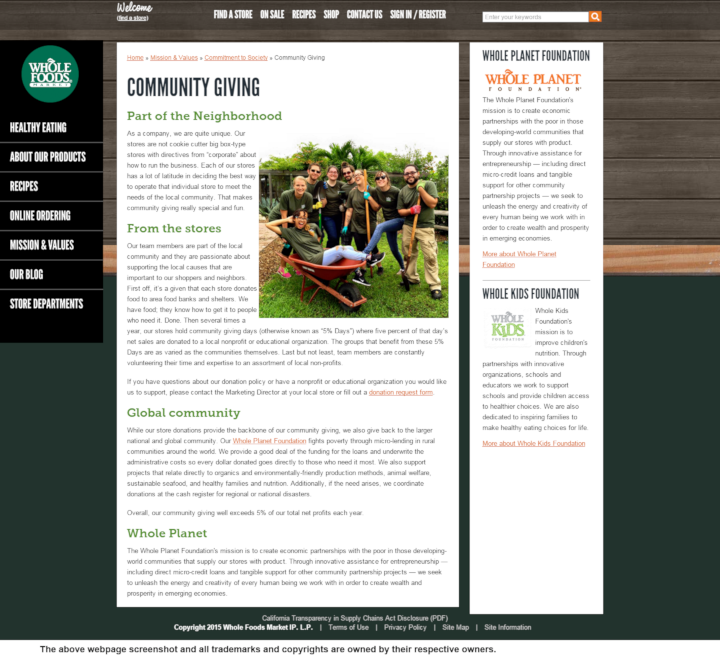 See their website for more detailed information.
Whole Foods Market believes that community giving is really special and fun. They are committed to their customers, team members and their community. Caring for the community in which they reside is important to them. Donations inclue: food to area food banks/shelters, in-store fundraisers giving 5% of that day's net, and volunteerism.
To be considered, just complete the Whole Foods Market Donation Request Application. Your organization must be non-profit 501(c)3 certified.
Company Information: Whole Foods Market trademarks and copyrights are owned by:
Whole Foods Market