Yeti Coolers Product Donations
Read more about how your organization can qualify for and use a donation from Yeti, or click here to find and solicit more donors like them!
About Yeti Coolers And Giving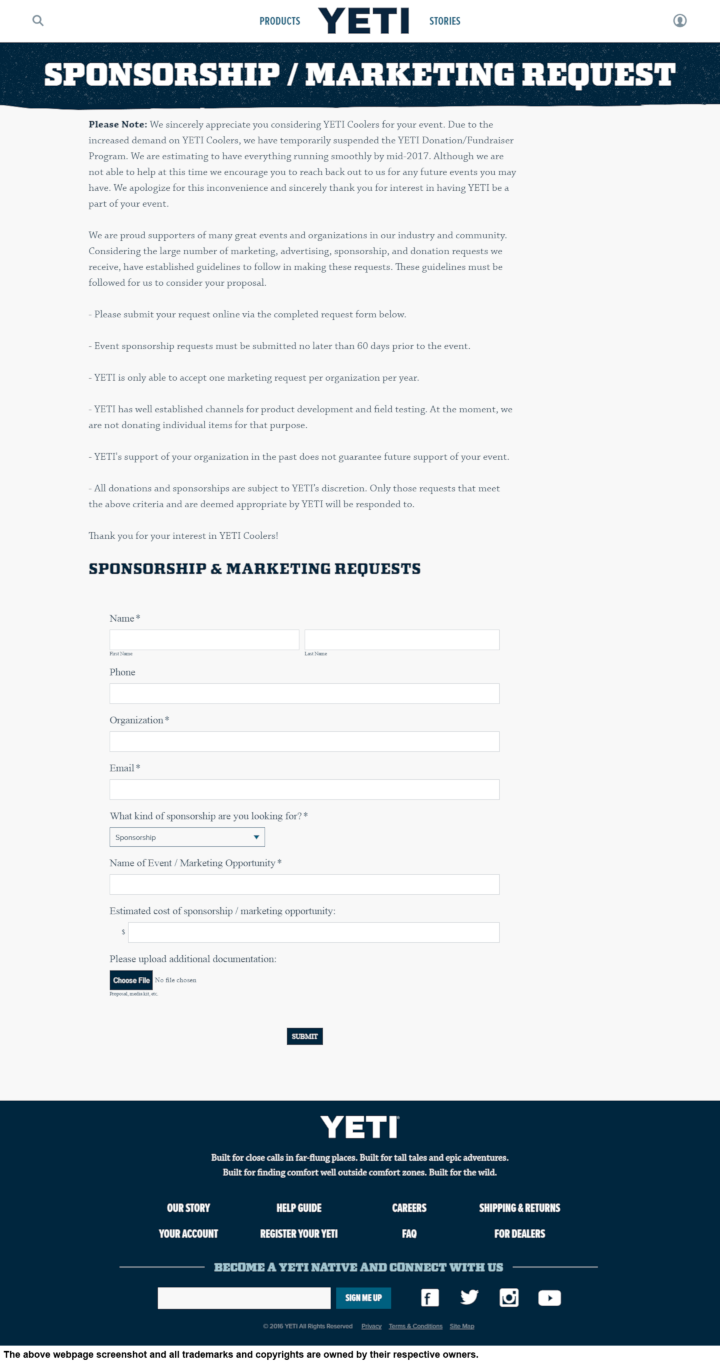 See their website for more detailed information.
The YETI Coolers is proud supporters various events and organizations in the industry and community they do business. They consider requests for reduced cost Yeti products for fundraising puposes.
Submit your request online via the completed request form. Requests must be submitted no later than 60 days prior to the event. Take note that they only able to accept one marketing request per organization per year.
The guidelines on their donation page must be followed in order for your proposal to be considered.
Company Information: YETI Coolers trademarks and copyrights are owned by:
YETI Coolers