Wegmans Food Markets Product Donations
Read more about how your organization can qualify for and use a donation from Wegmans Food Markets, or click here to find and solicit more donors like them!
About Wegmans Food Markets And Giving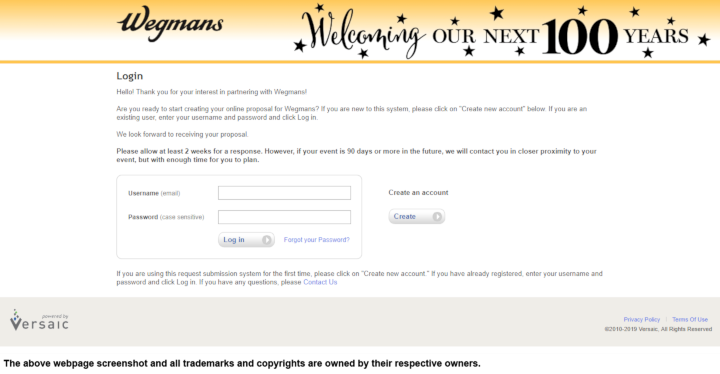 See their website for more detailed information.
Wegmans Food Markets strives to help their customers and employees live more advantageous, better lives through quality nourishment. Their pledge is to share food and enrich local neighborhoods in every way they can.
To be considered, your organization must meet one of Wegmans Food Markets five key giving priorities:
1. Feeding the Hungry
2. Helping Young People Succeed
3. Encouraging Healthy Eating & Activity
4. Enriching Store Neighborhoods
5. Supporting United Way Initiatives
You can submit your "Donation & Community Sponsorship" request through their online request portal. Allow at least 2 weeks for response and no more than 90 days prior to your event. Please note that they do not accept written, faxed or emailed requests.
They are unable to donate for the following reasons:
-Solicitation on their property
-Requests from individuals for support of personal endeavors
-College scholarships
-Requests from faith-based agencies for religious purposes
-Professional development seminars and conferences
-Employee recognition events
-Travel expenses for educational or extracurricular activities
-Pageants
-Charitable fundraising efforts of other businesses
-Discounted gift card programs
-Political contributions
Company Information: Wegmans Food Markets trademarks and copyrights are owned by:
Wegmans Food Markets