Wawa Product Donations
Read more about how your organization can qualify for and use a donation from Wawa, or click here to find and solicit more donors like them!
About Wawa And Giving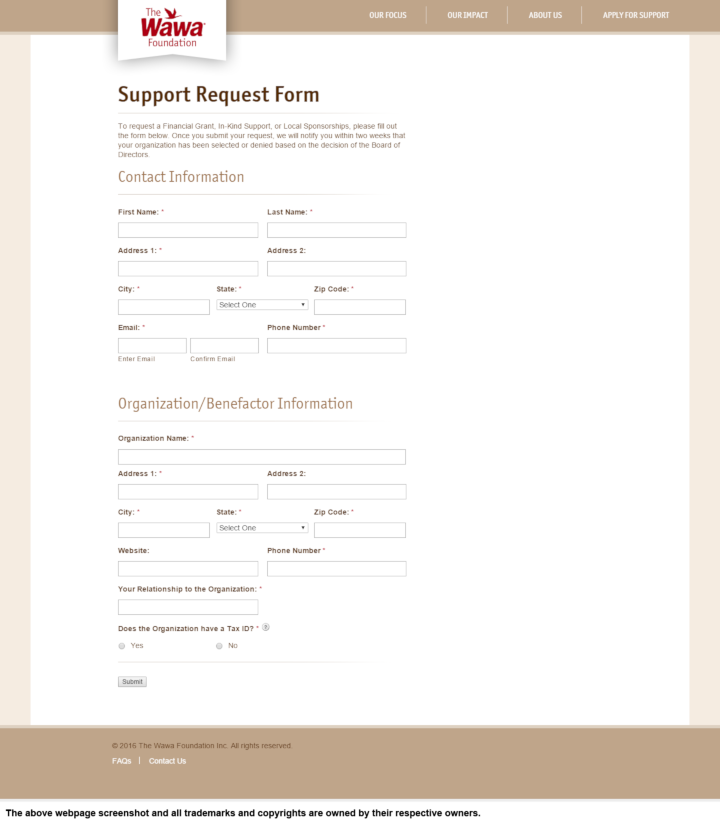 See their website for more detailed information.
Wawa is committed to building strong relationships with local communities. They give back and help local community events and organizations through in-kind donations.
In-kind donations will be given to qualified organizations. They will provide Wawa brand juices, teas or water, gift items and coupons for silent auction or fundraising events.
To request In-Kind Support, all you have to do is fill out the Support Request Form found on their website. The event date should be less than 4 weeks away.
Company Information: Wawa trademarks and copyrights are owned by:
Wawa