Warner Brothers Product Donations
Read more about how your organization can qualify for and use a donation from Warner Brothers, or click here to find and solicit more donors like them!
About Warner Brothers And Giving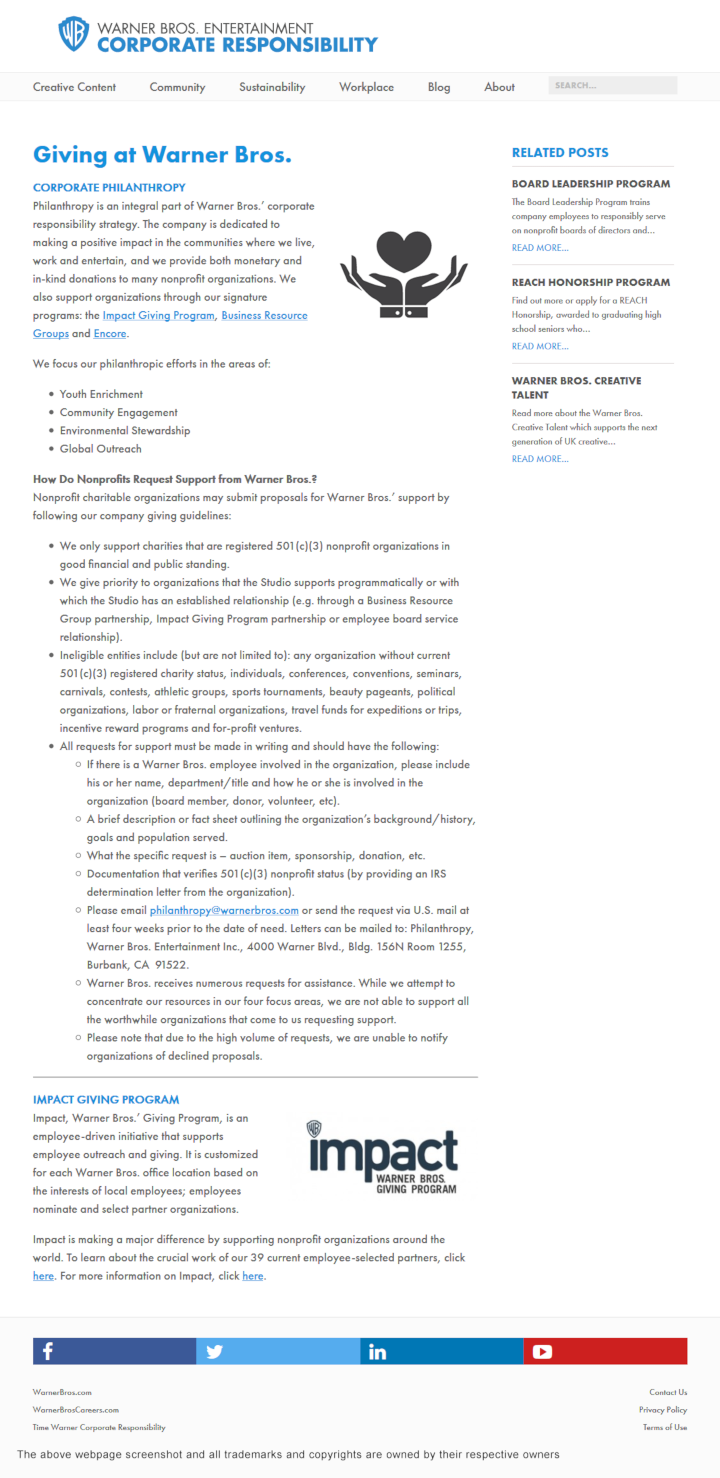 See their website for more detailed information.
Warner Bros.' is committed to making a positive impact in the communities where they live, work and entertain. They provide both monetary and in-kind donations to different nonprofit organizations that focuses on:
Youth Enrichment
Community Engagement
Environmental Stewardship
Global Outreach
They only support charities that are registered 501(c)(3) nonprofit organizations in good financial and public standing.
To submit your request for donation, you may email or send the request via U.S. mail at least four weeks prior to the date of need.
Company Information: Warner Brothers trademarks and copyrights are owned by:
Warner Brothers