Walmart Product Donations
Read more about how your organization can qualify for and use a donation from Walmart (Grants), or click here to find and solicit more donors like them!
About Walmart And Giving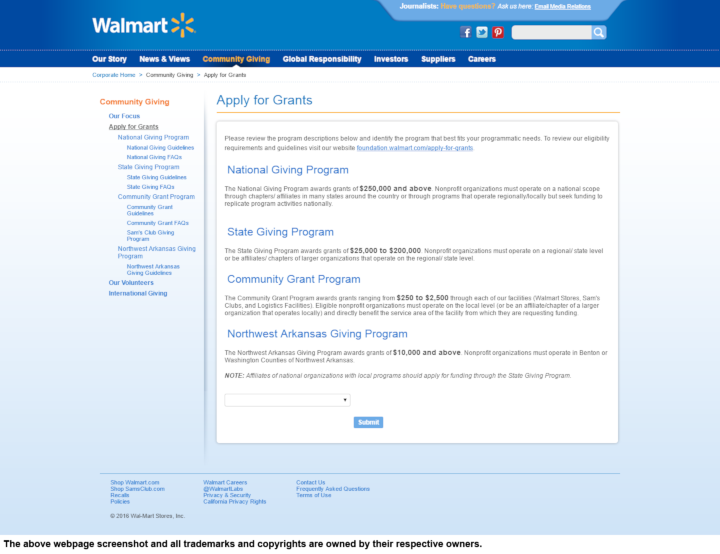 See their website for more detailed information.
Over the years, Walmart has supported numerous local and global organizations in their endeavors or charitable cause. It is their mission to create opportunities so people can live better. They want to make a positive impact in the communities they serve.
They give back in the form of grants that they award to different organizations around the globe. Whether it's a small or a big cause, they take donate to organizations that align with their key areas of focus which are Opportunity, Sustainability and Community.
Ranges for Grant Amounts: Community Grant Program ($250 to $2,500), State Giving Program ($25,000 to $200,000), National Giving Program ($250,000 and above), Northwest Arkansas Giving Program ($10,000 and above)
If you're interested in their grant program, you can submit your request through online. Just visit their 'Apply for Grants' page and complete the request form, make sure to review first their eligibility requirements and guidelines.
Company Information: Walmart trademarks and copyrights are owned by:
Walmart