Vermont Teddy Bear Product Donations
Read more about how your organization can qualify for and use a donation from Vermont Teddy Bear, or click here to find and solicit more donors like them!
About Vermont Teddy Bear And Giving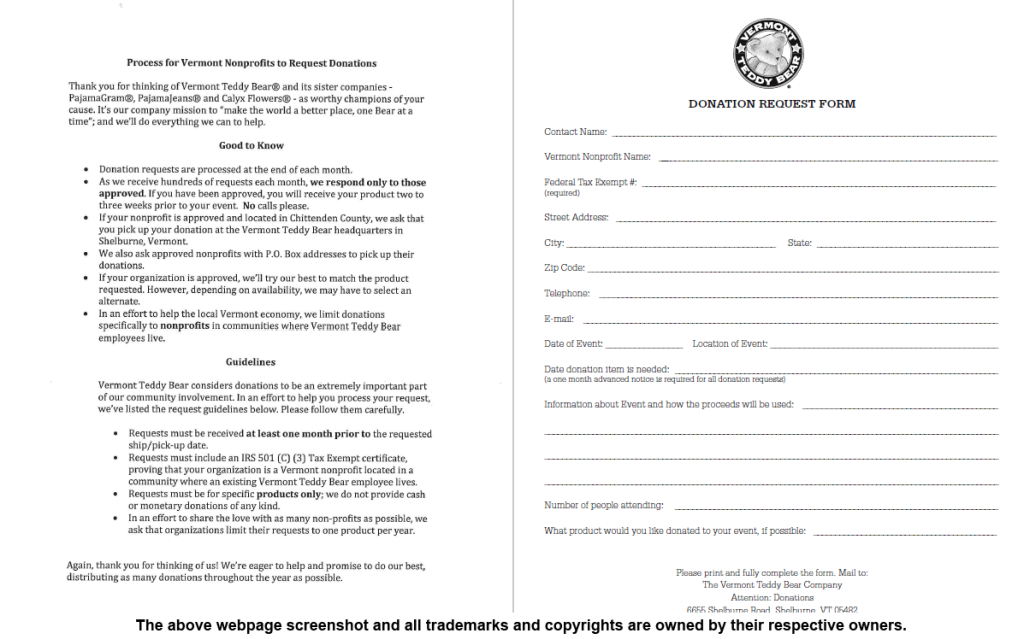 See their website for more detailed information.
Community involvement is extremely important to Vermont Teddy Bear. Through donations they support nonprofit, community, and municipal organizations where their employees live.
They process donation requests at the end of each month. The request must be submitted at least one month prior to the event date.
To submit your donation request; just print and complete the form, and mail it to The Vermont Teddy Bear head quarter.
Company Information: Vermont Teddy Bear trademarks and copyrights are owned by:
Vermont Teddy Bear