Urban Air Product Donations
Read more about how your organization can qualify for and use a donation from Urban Air, or click here to find and solicit more donors like them!
About Urban Air And Giving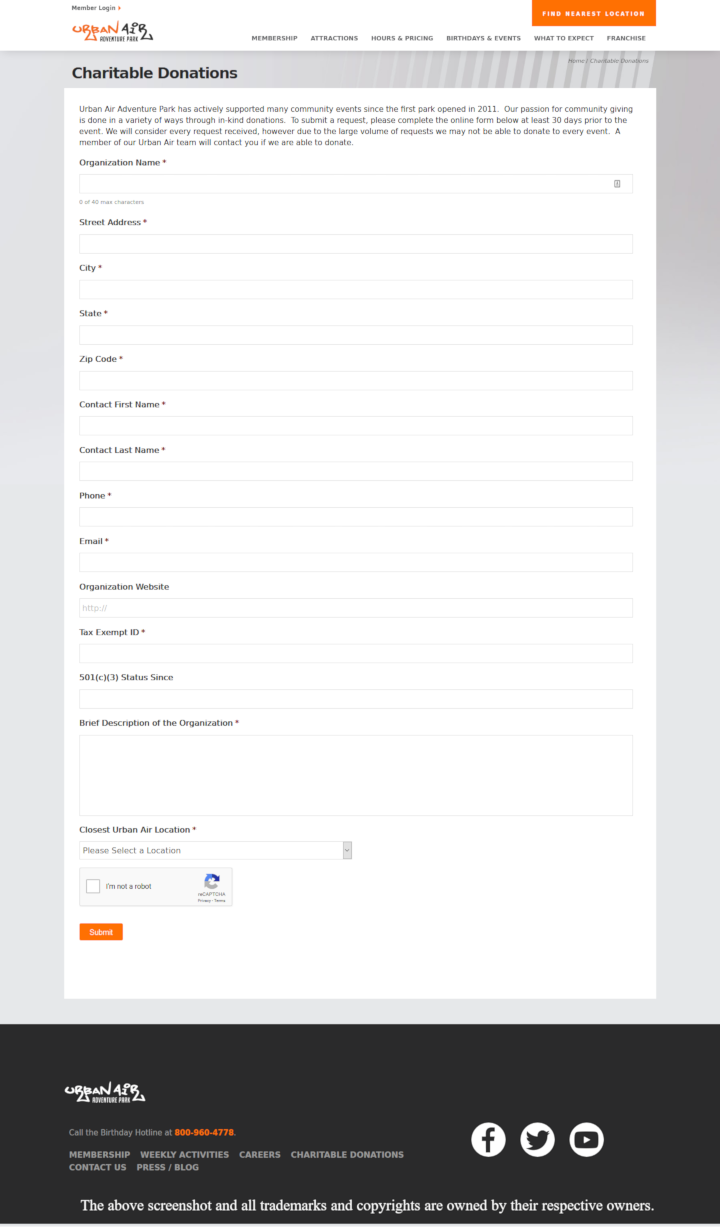 See their website for more detailed information.
Urban Air gives back to the communities they serve through in-kind donations to non-profit organizations. They have locations all over the U.S. and more coming soon.
Donation requests must be submitted via Urban Air's online form. Include information about your organization/event, what type of donation is wanted, and contact info. Submit the form with 30 days or more lead time from your organizations event. Urban Air will contact you if your request has been granted.
Company Information: Urban Air trademarks and copyrights are owned by:
Urban Air