Union Bank Product Donations
Read more about how your organization can qualify for and use a donation from Union Bank, or click here to find and solicit more donors like them!
About Union Bank And Giving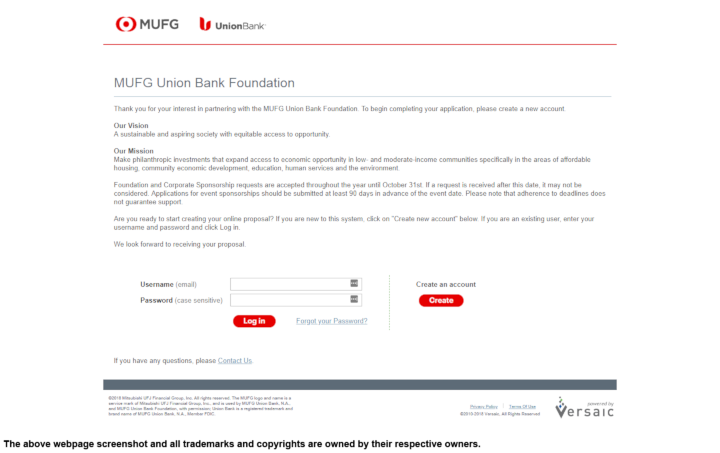 See their website for more detailed information.
The MUFG Union Bank Foundation primarily provides funding for expanding housing opportunities, catalyzing economic growth, and sustaining human and environmental resources. They also consider requests from organizations that strengthen communities through health, arts and culture, and emergency services.
Ensure that your donation request is submitted at least 90 days in advance of the event date. This allows sufficient time for the bank to review and process your request.
By following these steps, you can request a donation from MUFG Union Bank based on the information available on their webpage. It's recommended to visit the webpage directly for more detailed instructions and any additional requirements they may have for donation requests.
Company Information: Union Bank trademarks and copyrights are owned by:
Union Bank