UTZ Product Donations
Read more about how your organization can qualify for and use a donation from Utz, or click here to find and solicit more donors like them!
About UTZ And Giving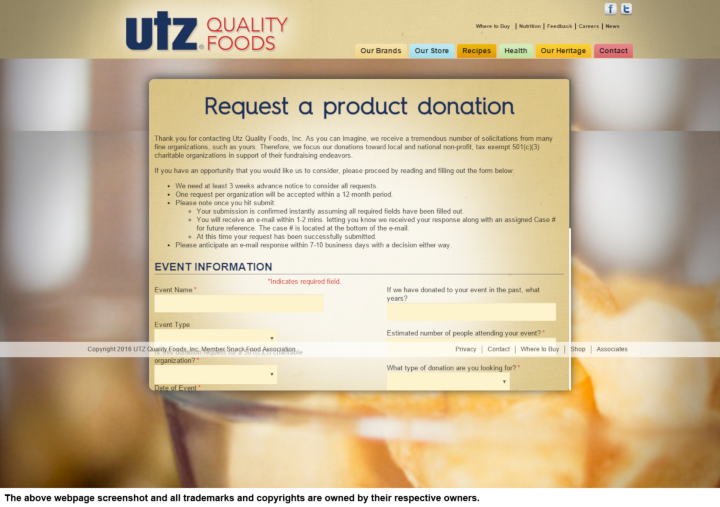 See their website for more detailed information.
Through the years, Utz Quality Foods, Inc. has supported numerous local and national non-profit organizations in their fundraising endeavors or charitable cause. Their donations and charitable contributions are in the form of product, raffle prize items, or monetary.
Applications must be submitted online. Just visit their donation page and then complete the process. Please anticipate an e-mail response within 7-10 business days.
Processing time takes 3 weeks prior to the event. One request per organization will be accepted within a 12-month period.
Company Information: Utz trademarks and copyrights are owned by:
Utz