Tacala Companies Product Donations
Read more about how your organization can qualify for and use a donation from Tacala Companies, or click here to find and solicit more donors like them!
About Tacala Companies And Giving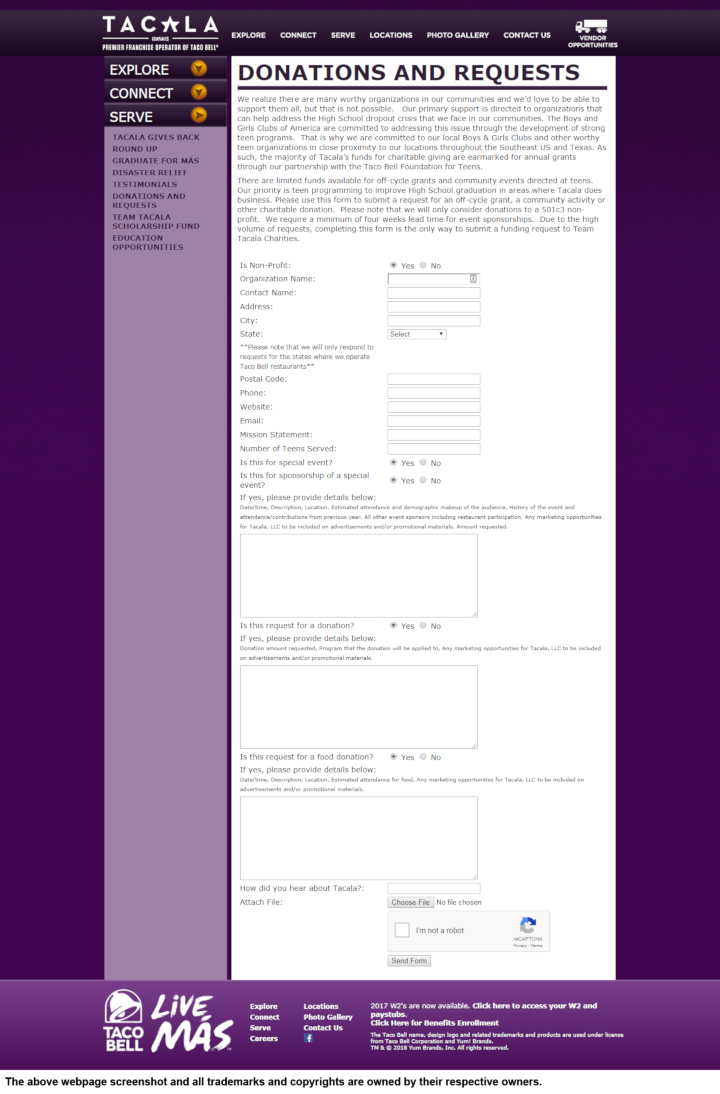 See their website for more detailed information.
Tacala primarily supports organizations who address the High School dropout crisis in communities they do business. They are committed in supporting local Boys & Girls Clubs and other worthy teen organizations throughout the Southeast US and Texas.
Use their online form to submit a request for an off-cycle grant, a community activity or other charitable donation. Please note that they will only consider donations to a 501c3 non-profit and they require a minimum of four weeks lead time for event sponsorships.
Company Information: Tacala trademarks and copyrights are owned by:
Tacala