Subway Product Donations
Read more about how your organization can qualify for and use a donation from Subway, or click here to find and solicit more donors like them!
About Subway And Giving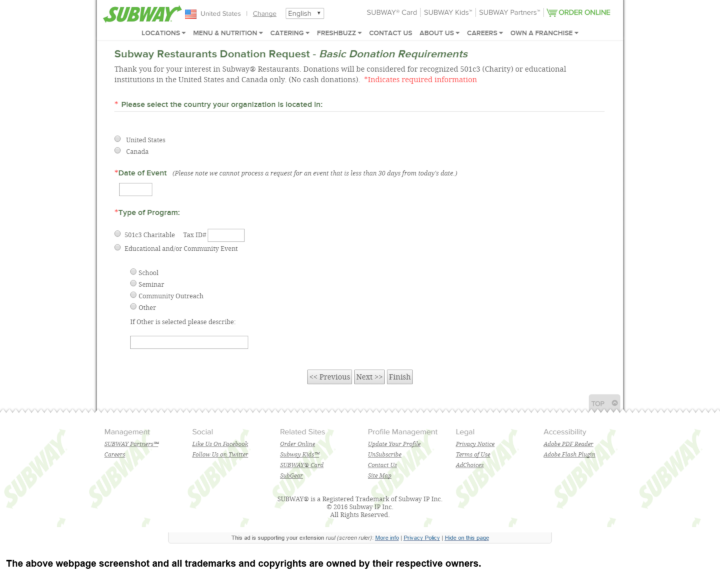 See their website for more detailed information.
Subway values corporate citizenship. They love to give back by helping local organizations and schools with their events.
If your organization is 501c3 (Charity) or educational institution, you can submit your request through their online form. Just complete the form, please note that they cannot process a request for an event that is less than 30 days from the date of the submission.
Company Information: Subway trademarks and copyrights are owned by:
Subway