State Theatre NJ Product Donations
Read more about how your organization can qualify for and use a donation from State Theatre NJ, or click here to find and solicit more donors like them!
About State Theatre NJ And Giving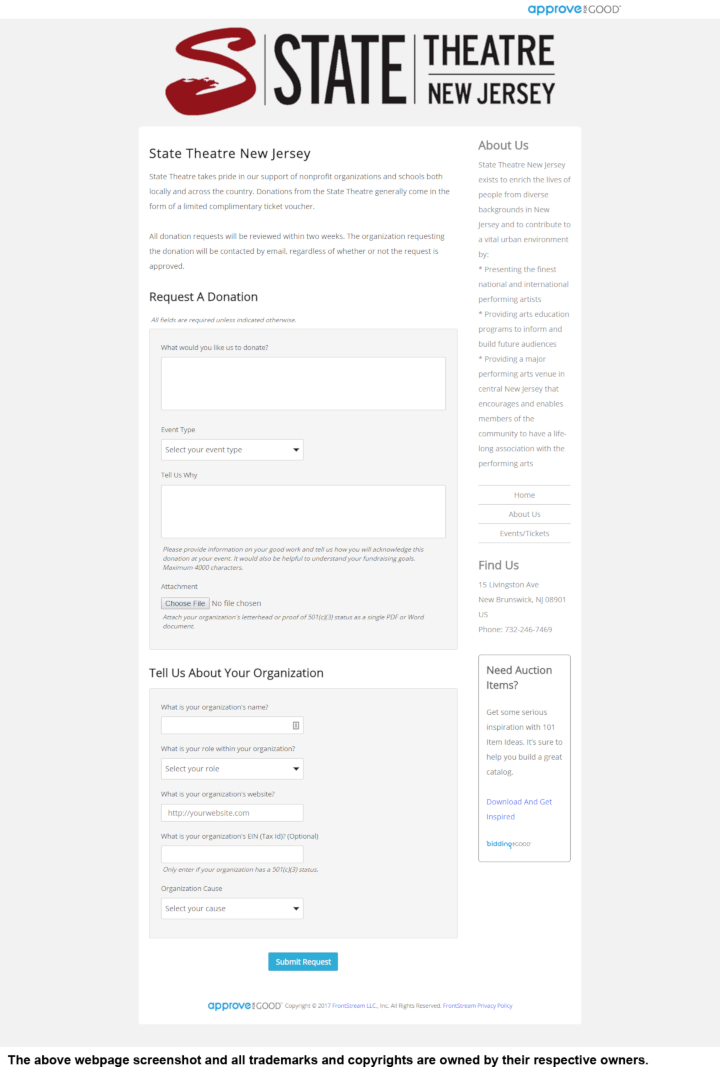 See their website for more detailed information.
The State Theatre New Jersey supports both local and national non-profit organizations and schools. They typically donate complimentary ticket vouchers.
To send request, just complete their online donation request form. They will send an email, regardless of whether or not the request is approved.
Company Information: State Theatre NJ trademarks and copyrights are owned by:
State Theatre NJ