State Theatre New Jersey Product Donations
Read more about how your organization can qualify for and use a donation from State Theatre New Jersey, or click here to find and solicit more donors like them!
About State Theatre New Jersey And Giving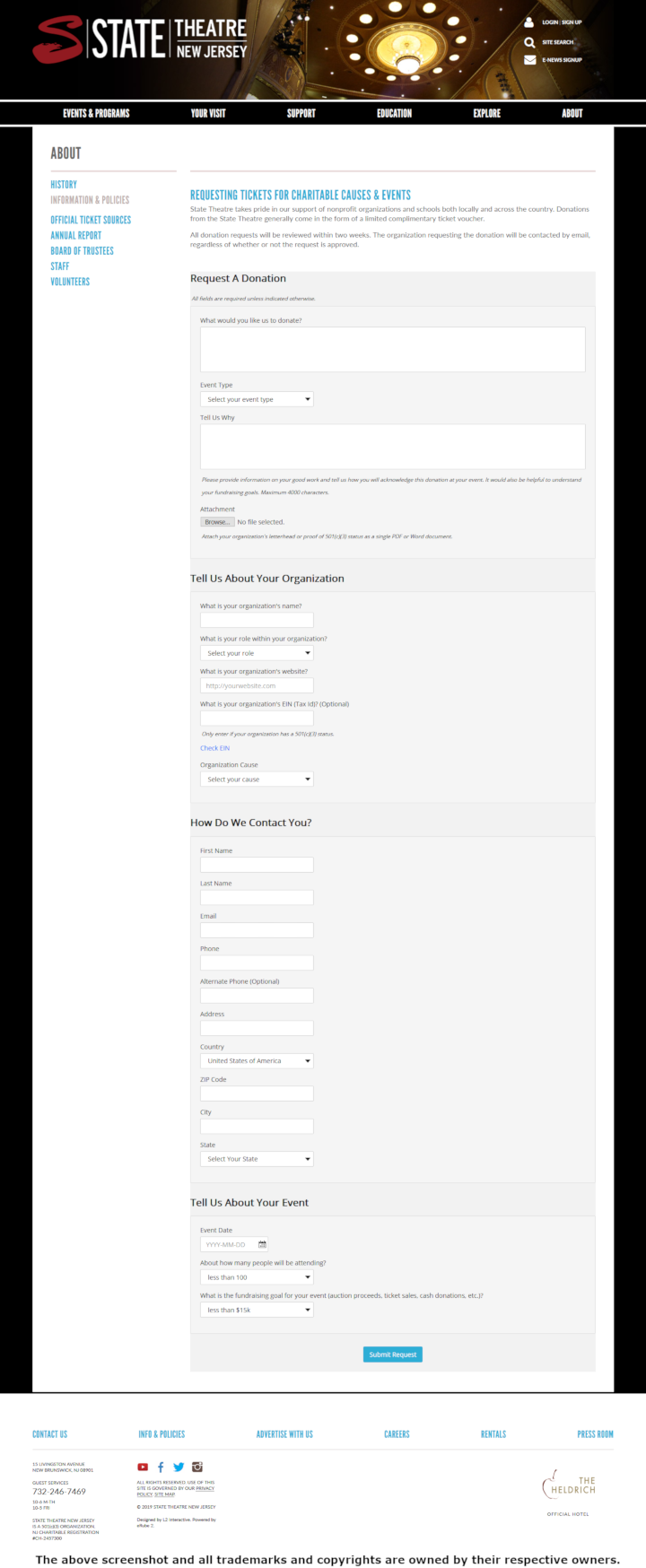 See their website for more detailed information.
State Theatre New Jersey donates to organizations all over the country. Donations typically consist of ticket vouchers.
Requests are to be submitted though their online form and include information about your organization, the event, and ways to contact. The form should be submitted with at least two weeks lead time. Contact will be made no matter the outcome of their decision.
Company Information: State Theatre New Jersey trademarks and copyrights are owned by:
State Theatre New Jersey