Stop & Shop Supermarket Product Donations
Read more about how your organization can qualify for and use a donation from Stop & Shop Supermarket, or click here to find and solicit more donors like them!
About Stop & Shop Supermarket And Giving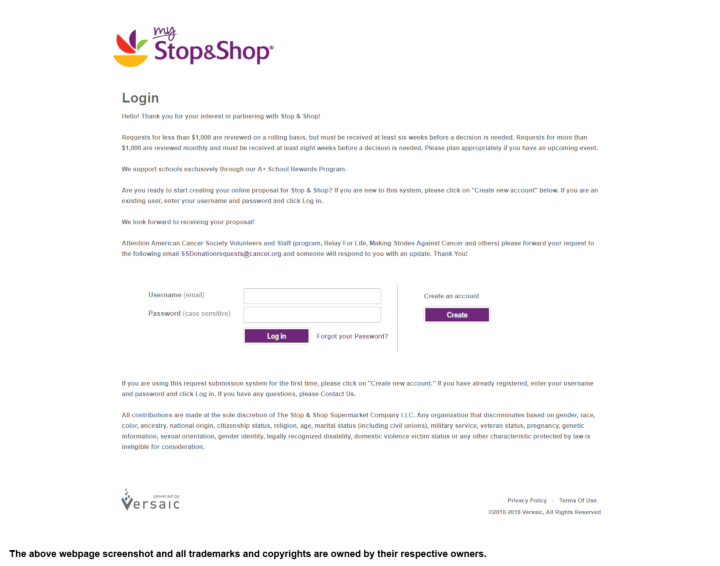 See their website for more detailed information.
Stop & Shop supports local charitable organizations in communities they serve.
They will only honor request from registered 501(c)(3) non-profit organizations. Your organization must be able to provide a federal EIN number (please note, an EIN is not a state tax exempt number).
Lead time for requests:
* Requests under $5,000: 8-12 weeks
* Requests over $5,000: 12-16 weeks
A request for donation must include:
* Completed Donation Application
* Cover Letter on Organization's Letterhead
* Federal EIN Number
Company Information: Stop & Shop trademarks and copyrights are owned by:
Stop & Shop