Sky Zone (Newark) Product Donations
Read more about how your organization can qualify for and use a donation from Sky Zone (Newark), or click here to find and solicit more donors like them!
About Sky Zone (Newark) And Giving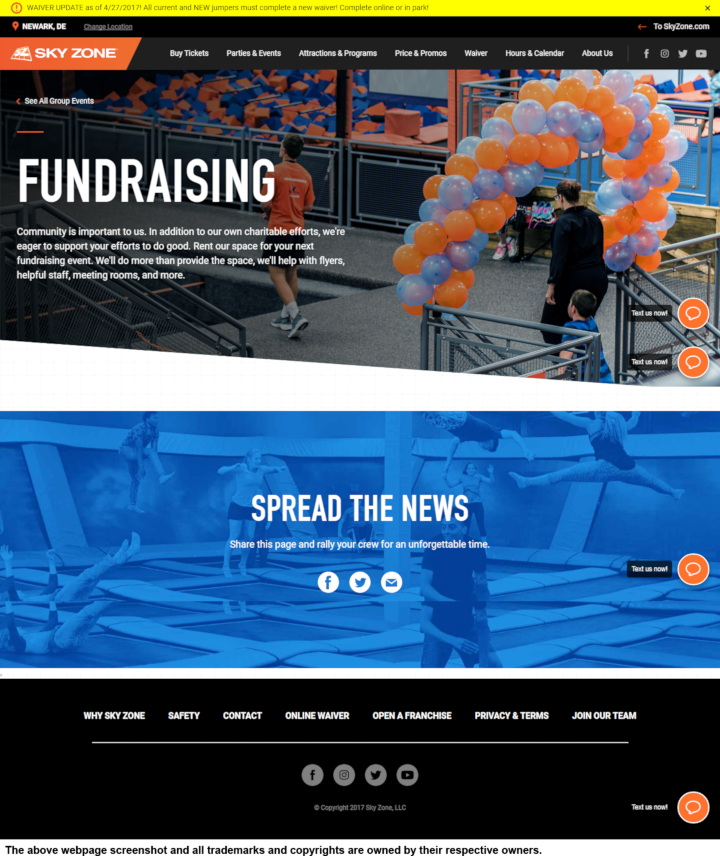 See their website for more detailed information.
Sky Zone Newark is committed to a helping growing its community. They are eager to support different organization's efforts. Inquire about their space for your fundraising event. They will do more than just provide the building, they will help with flyers, helpful staff, meeting rooms, and more.
Company Information: Sky Zone Newark trademarks and copyrights are owned by:
Sky Zone Newark