SkyWest Airlines Product Donations
Read more about how your organization can qualify for and use a donation from SkyWest Airlines, or click here to find and solicit more donors like them!
About SkyWest Airlines And Giving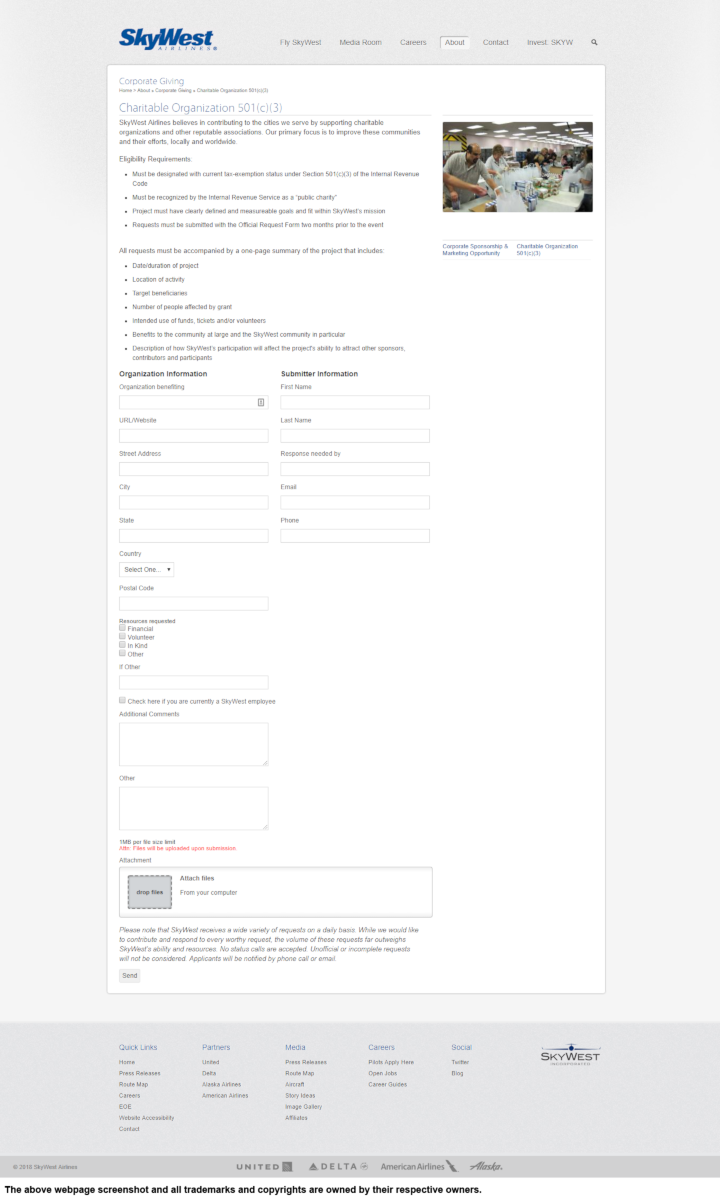 See their website for more detailed information.
SkyWest Airlines give back to the cities they serve by supporting charitable organizations through in-kind donations, financial support, and volunteerism. Their primary focus is to improve these communities and their efforts, locally and worldwide.
You can send your donation request through their online donation request form. Your organization must pass their eligibility requirements:
-Must be a current 501(c)(3) organization
-IRS must recognize the organization as a "public charity"
-Project must have clearly defined and measurable goals and fit within SkyWest's mission
-Requests must be submitted with the online form two months prior to the event
Requests must be accompanied by a one-page project summary that includes the date/duration of the project, location, target beneficiaries, number of people affected by grant, intended use of donation, Benefits to the community and particularly the SkyWest community, and a description of how SkyWest will affect the project's attraction of sponsors/contributors/participants.
Company Information: SkyWest Airlines trademarks and copyrights are owned by:
SkyWest Airlines