Smucker's Product Donations
Read more about how your organization can qualify for and use a donation from Smucker's, or click here to find and solicit more donors like them!
About Smucker's And Giving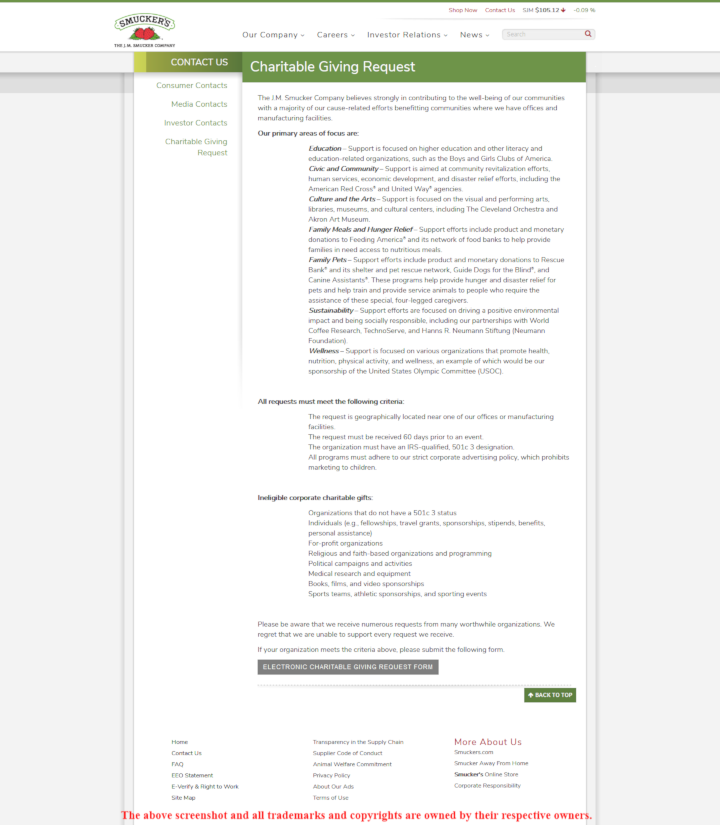 See their website for more detailed information.
Smucker's donations to local organizations in the form of in-kind donations. Their primary areas of focus are education, civic/community, culture/arts, family meals/hunger relief. family pets, sustainability, and wellness.
Organizations must be located near a Smucker's office or manufacturing plant. Fill out their online donation form. Requests need to be delivered at least 60 days before the event. Organizations need to have an IRS qualified 501(c)(3) designation.
Entities are ineligible for donations if the are not a 501(c)(3), individual benefit, religious organizations, politics, medical research/equipment, sports, and book/film/video sponsorships.
Company Information: Smuckers trademarks and copyrights are owned by:
Smucker's