Six Flags St. Louis Product Donations
Read more about how your organization can qualify for and use a donation from Six Flags St. Louis, or click here to find and solicit more donors like them!
About Six Flags St. Louis And Giving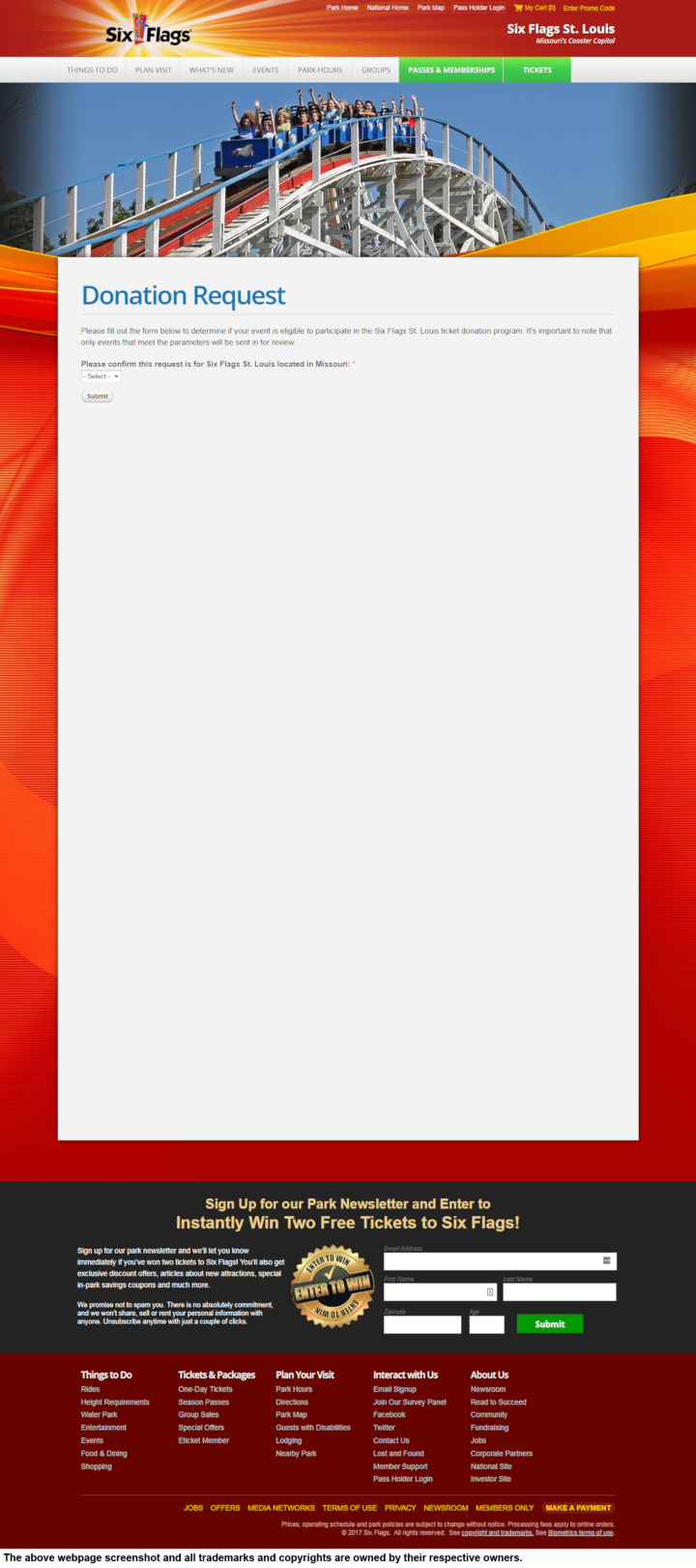 See their website for more detailed information.
Six Flags St. Louis is happy to assist fundraising efforts by donating park tickets to non-profit organizations in the St. Louis area.
They will donate two (2) one-day passes to non-profit organizations who are raising money. Organizations must be within a 250 mile radius of the park.
You can submit your ticket donation request through their online form. Requests must be made at least 3-4 weeks prior to the event.
Company Information: Six Flags St. Louis trademarks and copyrights are owned by:
Six Flags St. Louis