Sesame Place Product Donations
Read more about how your organization can qualify for and use a donation from Sesame Place, or click here to find and solicit more donors like them!
About Sesame Place And Giving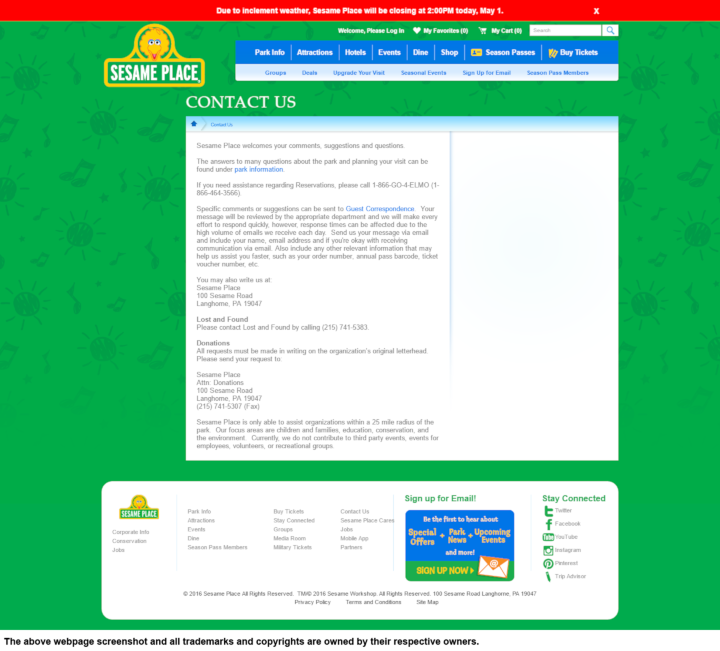 See their website for more detailed information.
Sesame Place is committed to the community they live and work. They support community programs whose focus areas are children and families, education, conservation, and the environment. Tickets are perfect for auction, raffle, giveaways, door prizes, and other fundraising activities.
They contribute ticket only to organizations within a 25 mile radius of the park. They don't contribute to third party events, events for employees, volunteers, or recreational groups.
All requests must be made in writing on the organizationís original letterhead. You can send it through letter or fax.
Company Information: Sesame Place trademarks and copyrights are owned by:
Sesame Place