Sears Product Donations
Read more about how your organization can qualify for and use a donation from Sears, or click here to find and solicit more donors like them!
About Sears And Giving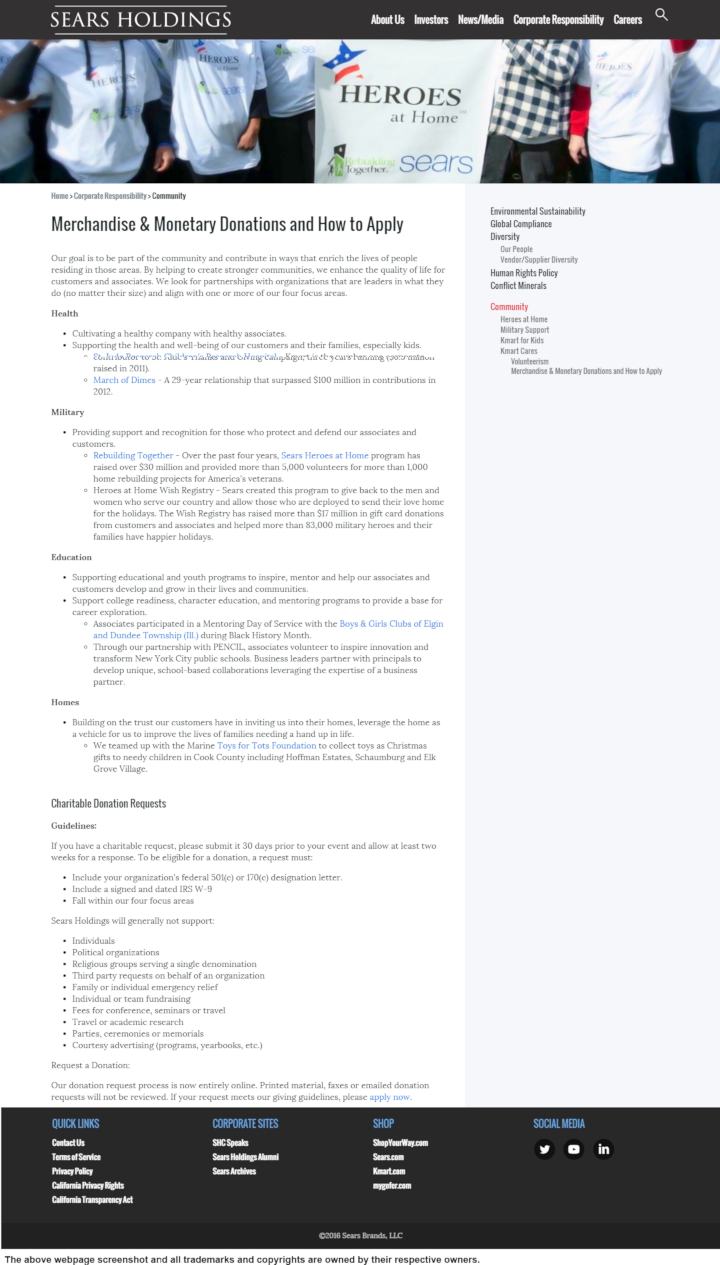 See their website for more detailed information.
Sears Holdings main goal is to be part of the community and help in ways that improves the lives of the people in those areas. In order to achieve this goal, they enhance the quality of life for customers and associates. They support organizations and programs that focus on health, military, homes and education. They provide cash, product donation, or a combination of both.
If you're a non-profit organization that maintain an IRS 501(c) designation, you can submit your donation request their online application system. Submit your request 30 days prior to your event and give them at least two weeks for a response.
Company Information: Sears Holdings trademarks and copyrights are owned by:
Sears Holdings