San Diego Padres Product Donations
Read more about how your organization can qualify for and use a donation from San Diego Padres, or click here to find and solicit more donors like them!
About San Diego Padres And Giving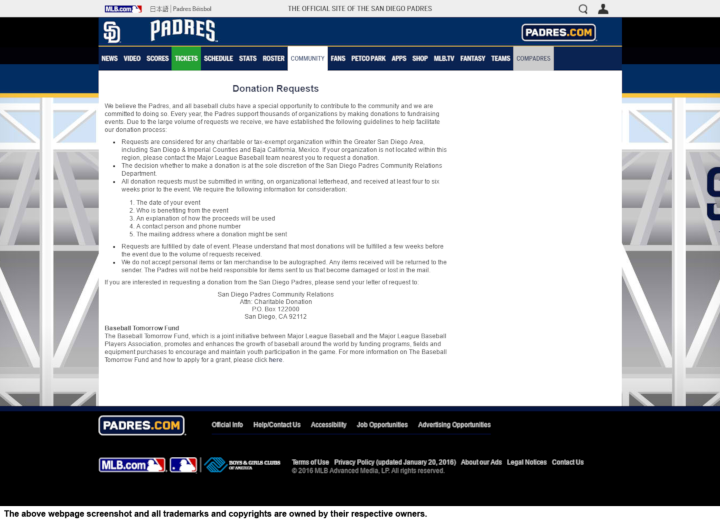 See their website for more detailed information.
San Diego Padres is committed in giving back, and making a positive and measurable impact to the community. They support charities and community organizations by donating autographed items or memorabilia. These items are perfect for auctions and raffles.
They only consider requests from charitable or tax-exempt organization within the Greater San Diego Area, including San Diego & Imperial Counties and Baja California, Mexico. You can submit your request in writing, on organizational letterhead, and must be submitted 6 weeks prior to the event date.
Be reminded that they do not accept personal items or fan merchandise to be autographed. Any items received will be returned to the sender.
Company Information: San Diego Padres trademarks and copyrights are owned by:
San Diego Padres