San Francisco Giants Product Donations
Read more about how your organization can qualify for and use a donation from San Francisco Giants, or click here to find and solicit more donors like them!
About San Francisco Giants And Giving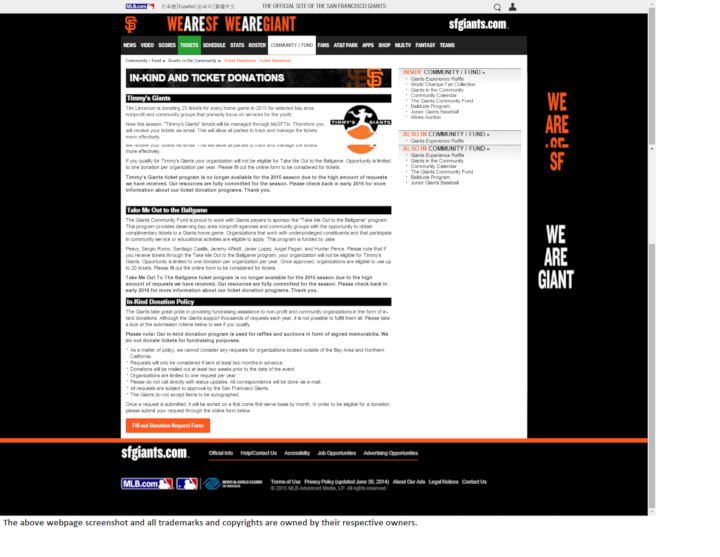 See their website for more detailed information.
Through fundraising assistance and merchandise donations, The Giants are happy to help non-profit organizations. With thousands of donation requests received each year, the Giants are not able to approve every donation request they receive. Requests are reviewed on a first come, first serve basis and must be submitted using the online form.
Tickets are not available as a donation item. Only signed memorabilia will be donated, for raffles and auctions only. The Giants do not accept items for autographing.
To qualify, take note of the following donation request guidelines. Requests from organizations located outside of the Northern California Bay Area will not be considered. No more than one request per year will be considered.
Please submit requests at least two months prior to the event. If selected to receive a donation, you will receive it in the mail at least two weeks before the event.
No phone calls, please. Preferred method of communication is via e-mail.
Company Information: San Francisco Giants trademarks and copyrights are owned by:
San Francisco Giants