San Francisco Giants Product Donations
Read more about how your organization can qualify for and use a donation from San Francisco Giants, or click here to find and solicit more donors like them!
About San Francisco Giants And Giving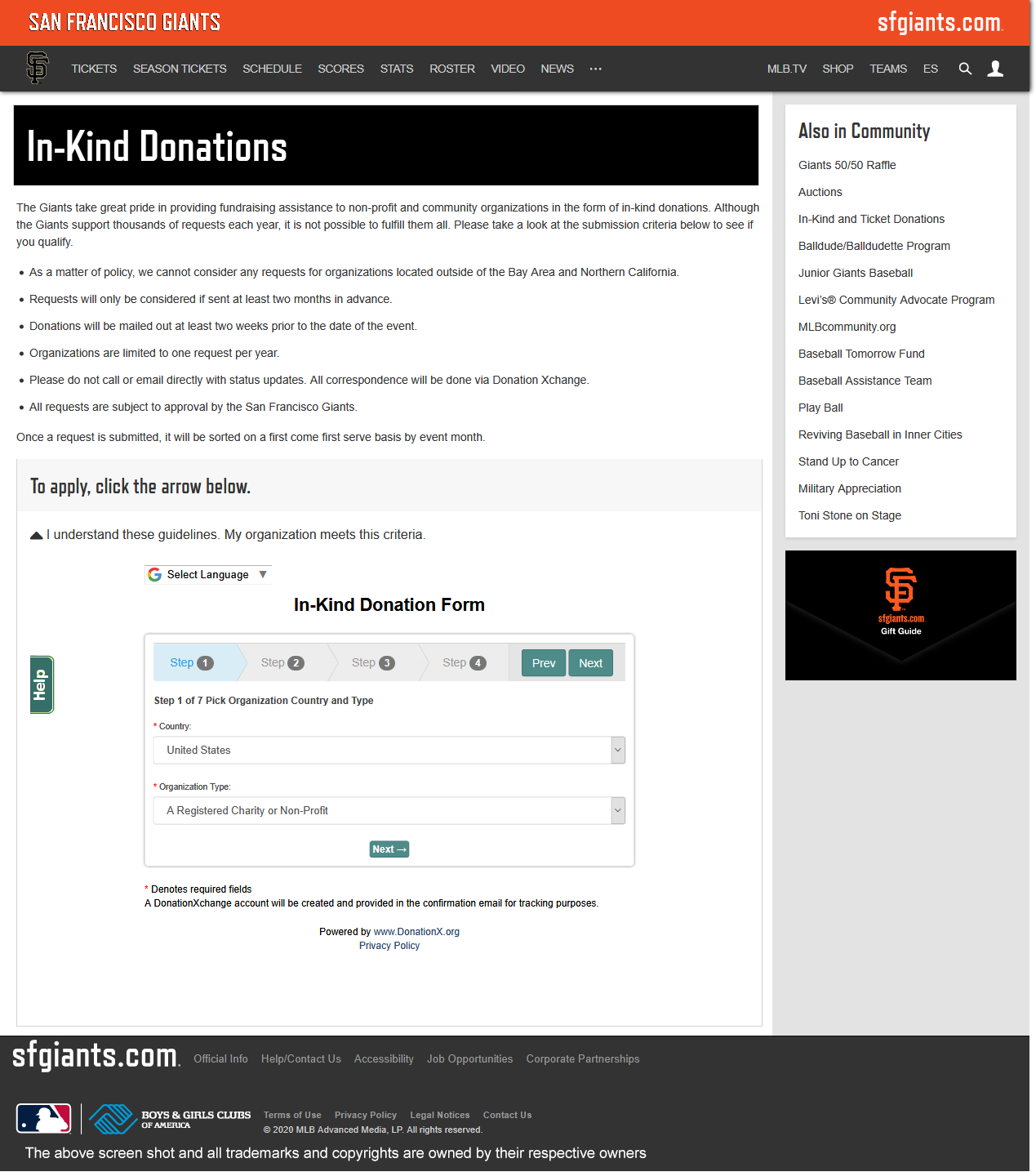 See their website for more detailed information.
The San Francisco Giants make in-kind donations to non-profit and community organizations that are located in Northern California. Donation may take the form of tickets or memorabilia.
Request for donations must be made at least 2 months before the event. Fill out their online request form with information about your organization, the event, and who to contact.
Organizations may only make one donation request a year. Calls and emails are not accepted.
Company Information: San Francisco Giants trademarks and copyrights are owned by:
San Francisco Giants