Royal Caribbean Product Donations
Read more about how your organization can qualify for and use a donation from Royal Caribbean, or click here to find and solicit more donors like them!
About Royal Caribbean And Giving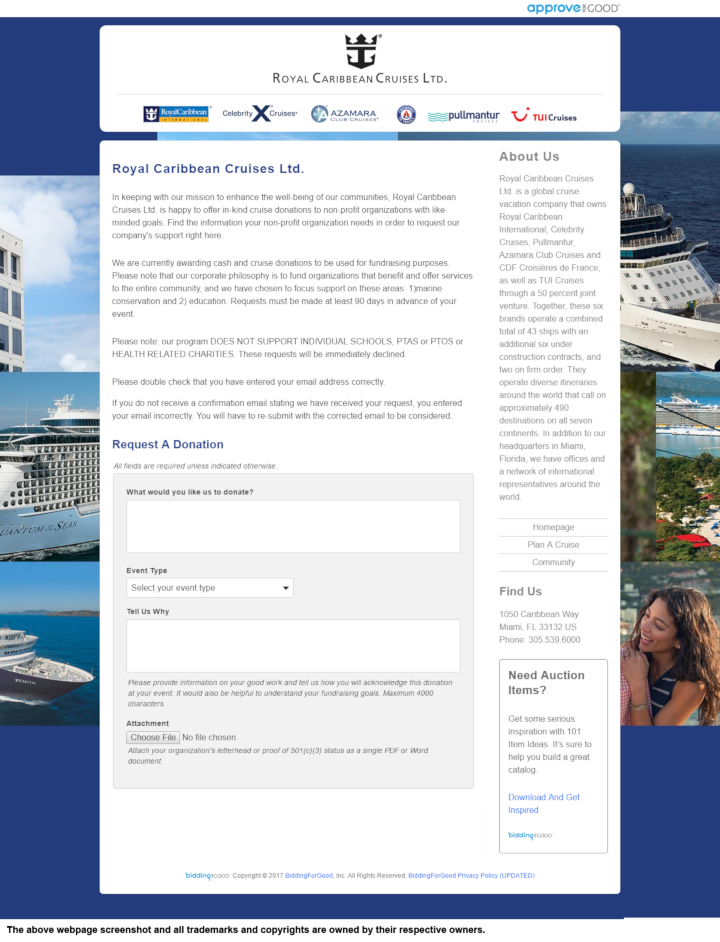 See their website for more detailed information.
Royal Caribbean Cruises Ltd. offers monetary funding, sponsorship, and in-kind cruise donations to qualified non-profit organizations in their communities.
They support community programs that focus on the following areas: 1) children and families, 2) education and 3) marine conservation. Please note that they do not support individual schools, PTAS OT PTOS or health related charities, these requests will be declined immediately.
Organizations' that meet the guidelines, can submit requests through their online form. Requests must be made at least 90 days in advance of the event.
Company Information: Royal Caribbean trademarks and copyrights are owned by:
Royal Caribbean