Runza Product Donations
Read more about how your organization can qualify for and use a donation from Runza, or click here to find and solicit more donors like them!
About Runza And Giving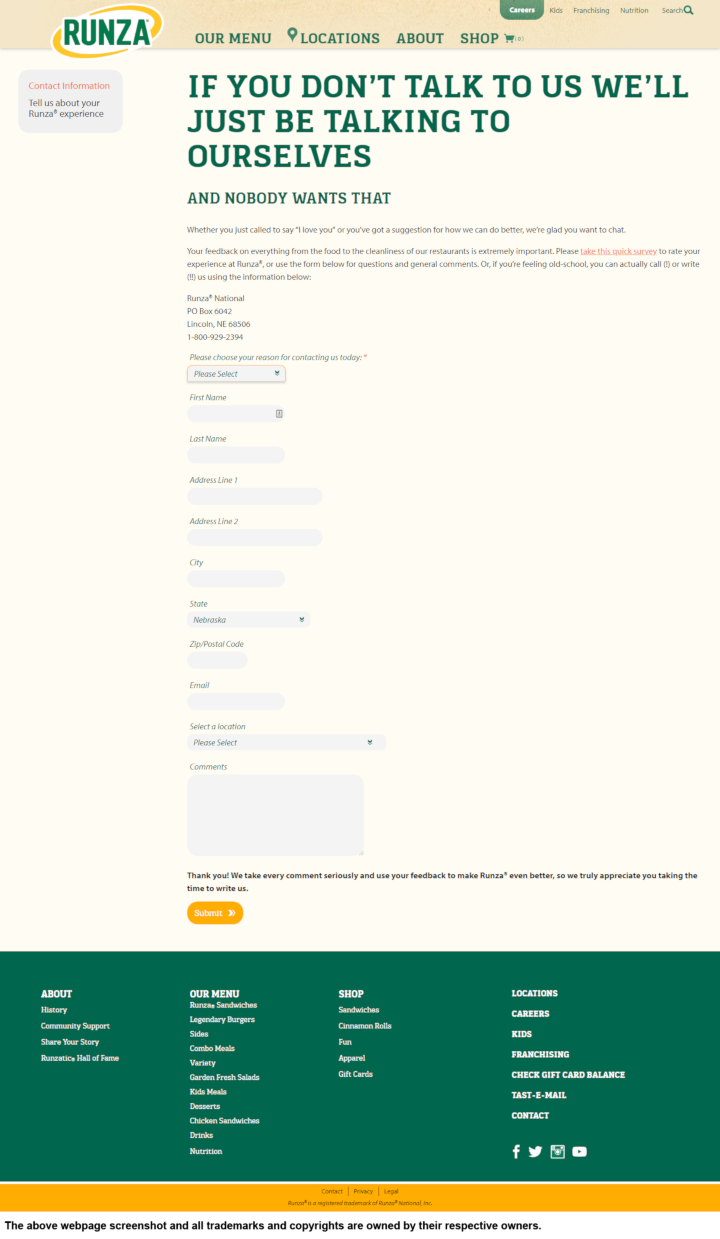 See their website for more detailed information.
Runza gives back to the community they serve, and they proudly sponsor many local organizations. Serving kids is their biggest priority. Runza holds fundraiser nights, donates food/supplies, and even coordinates job shadowing/mentoring.
For a fundraiser night, donations, or sponsorships just fill out their contact form and make sure to select Sponsorship/Donation for the reason for contact.
Company Information: Runza trademarks and copyrights are owned by:
Runza