Runza Product Donations
Read more about how your organization can qualify for and use a donation from Runza, or click here to find and solicit more donors like them!
About Runza And Giving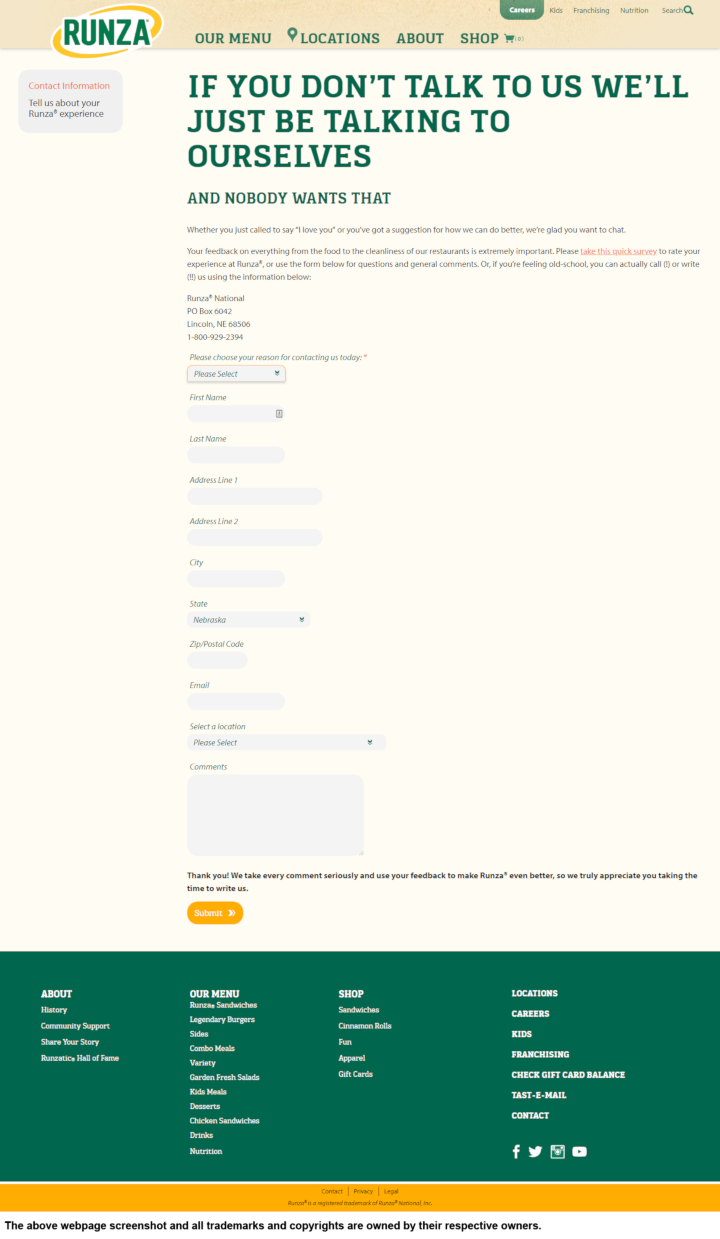 See their website for more detailed information.
Runza is committed to giving back to the community it serves and takes immense pride in sponsoring numerous local organizations. Their dedication to serving kids stands as their highest priority. Runza actively supports the community through various means, including fundraiser nights, donations of food and supplies, as well as coordinating opportunities for job shadowing and mentoring. Their comprehensive approach to community engagement underscores their commitment to making a positive difference in the lives of children and the overall well-being of the community.
To participate in a fundraiser night, request donations, or explore sponsorships with Runza, simply complete their contact form. When filling out the form, ensure that you select "Sponsorship/Donation" as the reason for contact. This will help direct your inquiry to the appropriate department and ensure a prompt response regarding your fundraising needs.
Company Information: Runza trademarks and copyrights are owned by:
Runza