Purell Product Donations
Read more about how your organization can qualify for and use a donation from Purell, or click here to find and solicit more donors like them!
About Purell And Giving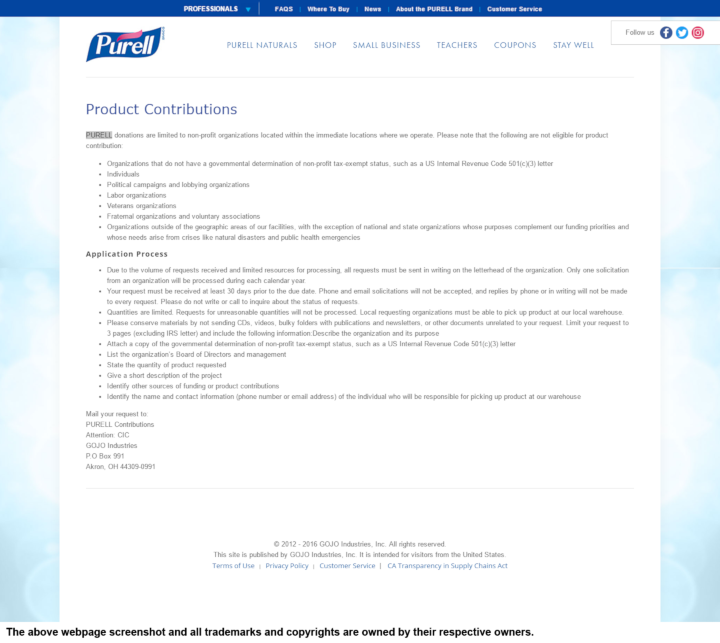 See their website for more detailed information.
The Purell's main goal is to be part of the community and help in ways that improves the lives of the people within the immediate locations where they operate. They support non-profit organizations through product donation.
If you're a non-profit organization that maintains an IRS 501(c) designation, you can submit your donation by mail.
Request for donation must be received at least 30 days prior to the event. Make sure that you mail the complete details about your organization, the event, and the contact information. You can visit their 'Product Contributions' page for complete details.
Company Information: Purell trademarks and copyrights are owned by:
Purell