Potbelly Sandwich Shop Product Donations
Read more about how your organization can qualify for and use a donation from Potbelly Sandwich Shop, or click here to find and solicit more donors like them!
About Potbelly Sandwich Shop And Giving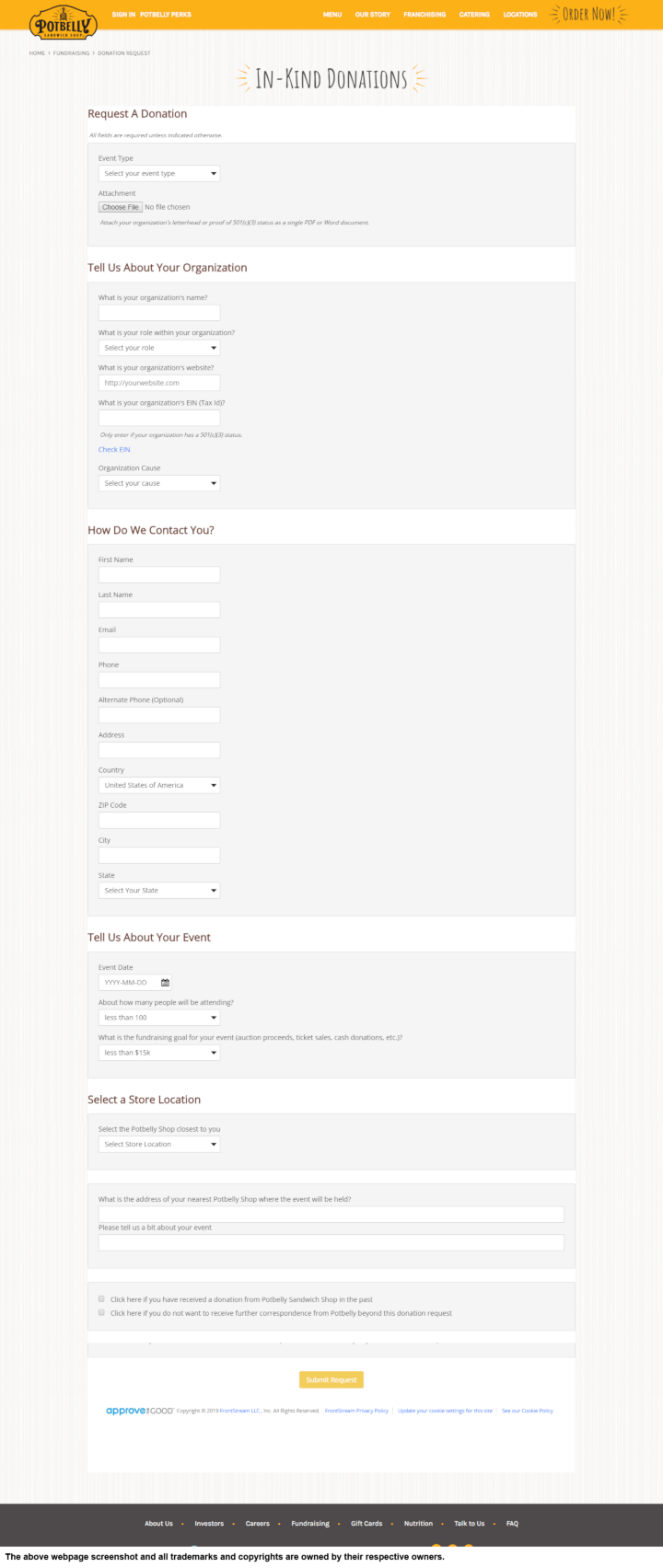 See their website for more detailed information.
Potbelly Sandwich Shop support organizations and programs in the communities they serve.
To submit your donation request; just complete their online form. Describe your organization/event, include contact info, choose a location, and attach your organization's letterhead / proof of 501(c)(3) status.
Company Information: Potbelly Sandwich Shop trademarks and copyrights are owned by:
Potbelly Sandwich Shop