Quick Quack Car Wash Product Donations
Read more about how your organization can qualify for and use a donation from Quick Quack Car Wash, or click here to find and solicit more donors like them!
About Quick Quack Car Wash And Giving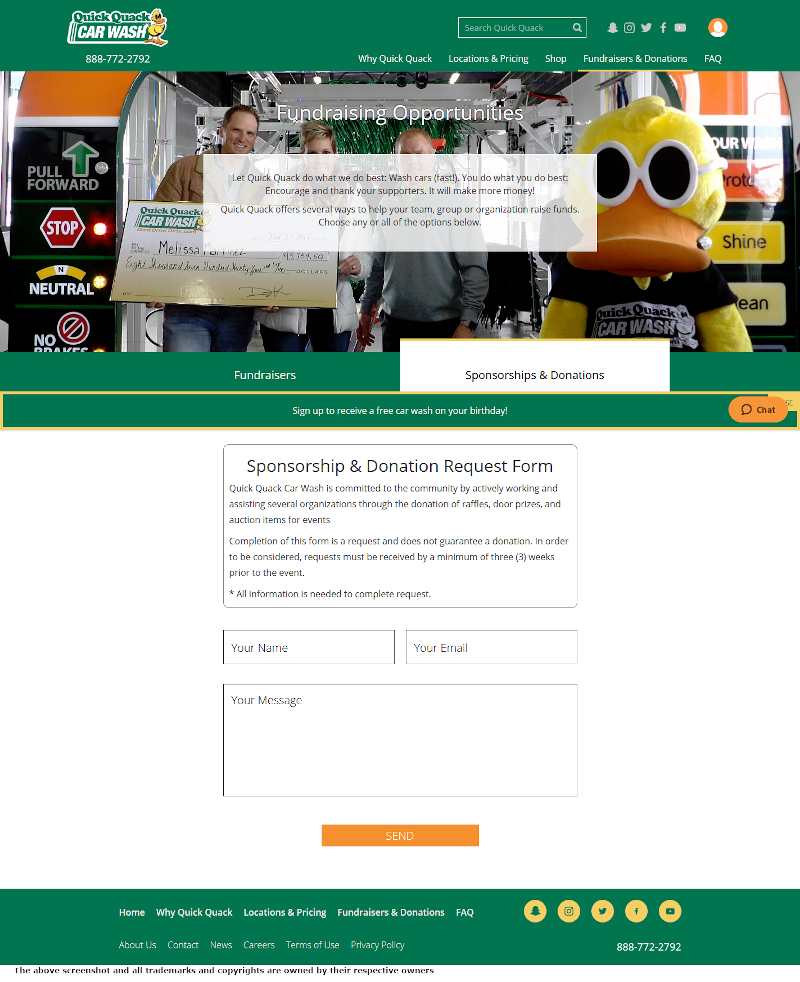 See their website for more detailed information.
Organizations located in communities with a Quick Quack Car Wash are welcome to apply for donations of items for raffles, door prizes, and auctions. They also have car wash fundraisers available as well.
Fill out Quick Quack's online request form and submit with at least three weeks of lead time. Supply your contact and request letter information.
Company Information: Quick Quack Car Wash trademarks and copyrights are owned by:
Quick Quack Car Wash