Popcornopolis Product Donations
Read more about how your organization can qualify for and use a donation from Popcornopolis, or click here to find and solicit more donors like them!
About Popcornopolis And Giving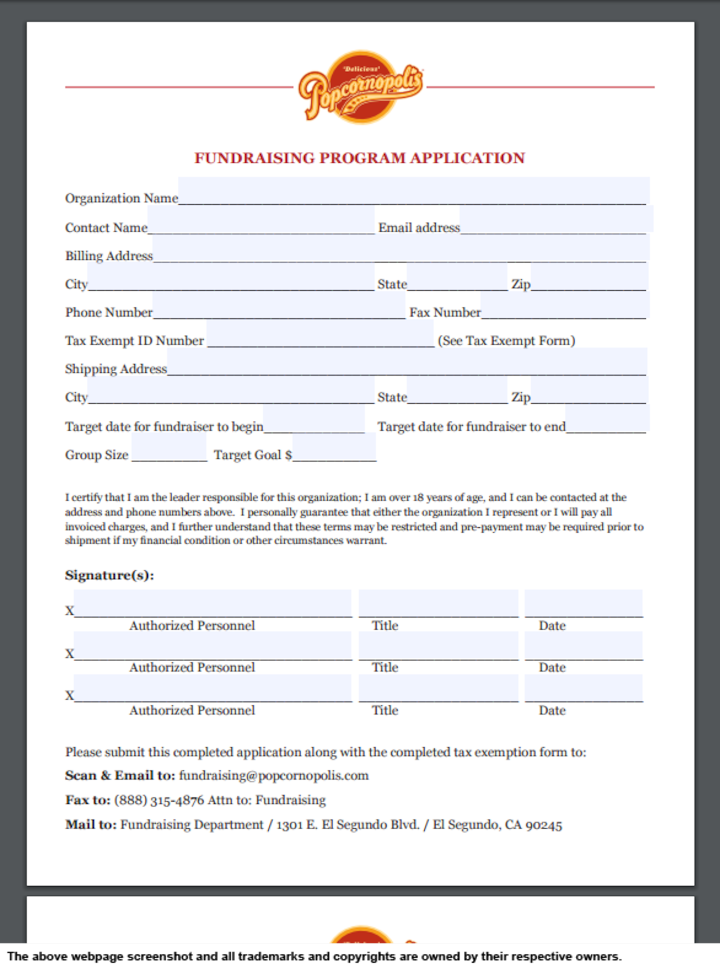 See their website for more detailed information.
Popcornopolis values corporate citizenship. They help organizations that promote the betterment of the local community, or non-profit cause through direct educational, medical, cultural or humanitarian means by providing a means for fundraising through the selling of Popcornopolis gourmet popcorn.
As a general rule, groups should possess a non-profit status. They won't consider requests from private, for-profit groups, political organizations or groups outside the United States.
If your organization is eligible to conduct a fundraiser, all you have to do is complete the online form.
Company Information: Popcornopolis trademarks and copyrights are owned by:
Popcornopolis