Polly's Pies Restaurant Product Donations
Read more about how your organization can qualify for and use a donation from Polly's Pies Restaurant, or click here to find and solicit more donors like them!
About Polly's Pies Restaurant And Giving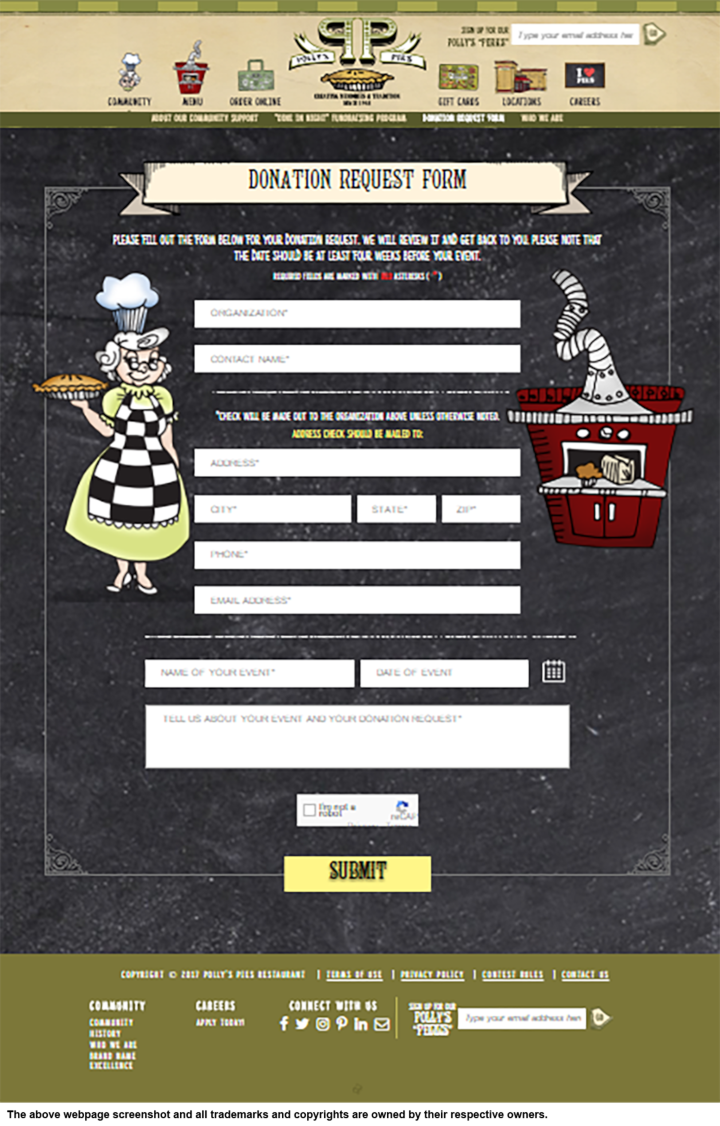 See their website for more detailed information.
Polly's Pies Restaurant support groups and organizations that benefit the local community. They prioritize loyal guests and the communities that surround the fifteen Polly's Pies locations.
Donation requests can be made to think their online request system. Just fill out the form and they will get back to you if they are able to help. Please note that the date must be at least four weeks prior to your event.
In restaurant fundraisers are also available to organizations that want to set one up with their local store.
Company Information: Polly's Pies Restaurant trademarks and copyrights are owned by:
Polly's Pies Restaurant