PepsiCo Product Donations
Read more about how your organization can qualify for and use a donation from PepsiCo (Sponsorships), or click here to find and solicit more donors like them!
About PepsiCo And Giving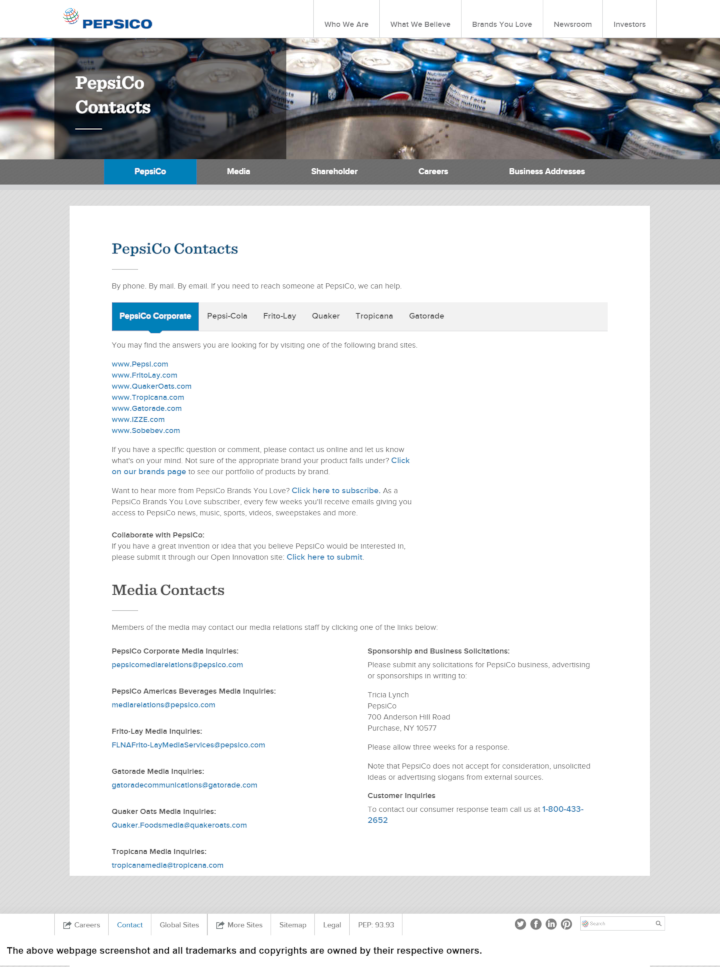 See their website for more detailed information.
PepsiCo values good citizenship, giving back is a way of keeping a good relationship to the community they serve. They support organizations and events through sponsorship and business solicitations.
You can submit your donation by mail. Give them at least three weeks for a response.
Take note that PepsiCo does not accept for consideration, unsolicited ideas or advertising slogans from external sources.
Company Information: PepsiCo trademarks and copyrights are owned by:
PepsiCo