Pentel Product Donations
Read more about how your organization can qualify for and use a donation from Pentel, or click here to find and solicit more donors like them!
About Pentel And Giving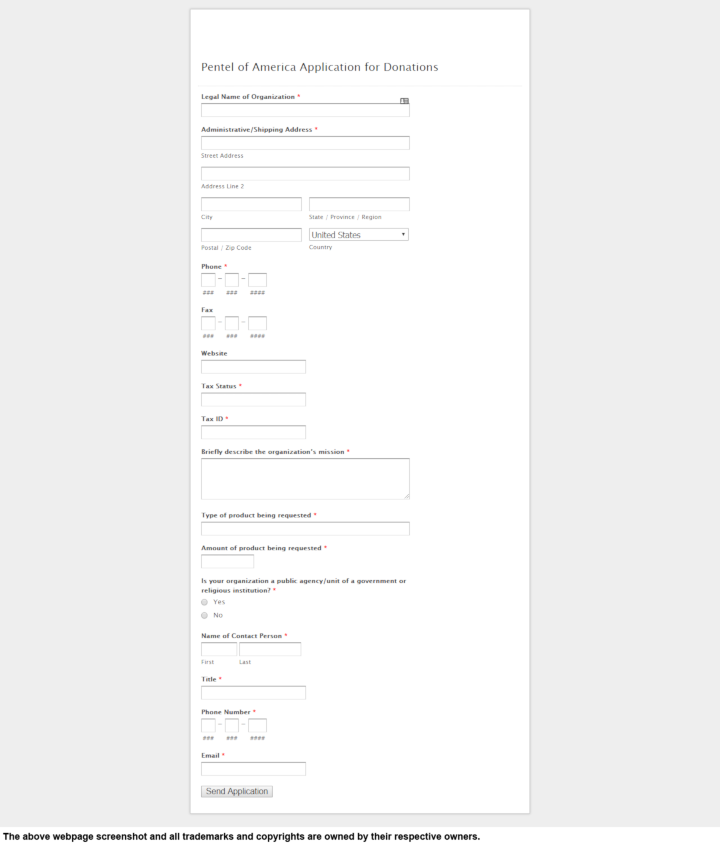 See their website for more detailed information.
Pentel support organizations that focus on Education, Health & Human Service, and Arts. They consider requests for donations from organizations that meet the following guidelines:
-Organizations MUST be nonprofit.
-Donation must be acknowledged.
-Organization must be related to one of the "Contribution Priorities".
-Use of product must be direct.
-If approved, allow 6-8 weeks for delivery of products.
You can submit your request by completing their online form. Be reminded that Pentel will not support the following:
-Any organization that is not a 501C
-Political or religious causes
-Individual participation events like walk-a-thons, scout projects, fundraising sporting events.
Company Information: Pentel trademarks and copyrights are owned by:
Pentel