Petco Product Donations
Read more about how your organization can qualify for and use a donation from Petco, or click here to find and solicit more donors like them!
About Petco And Giving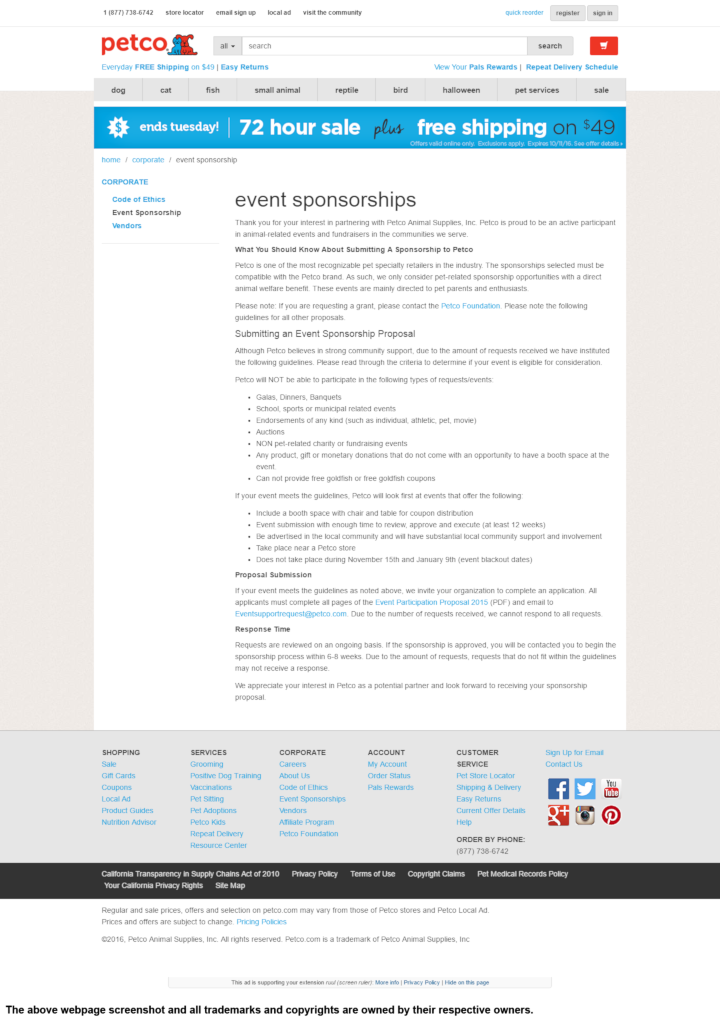 See their website for more detailed information.
Petco Animal Supplies, Inc is proud to take part in any animal-related events and fundraisers in the communities they serve.
To be considered, the sponsorships selected must be compatible with their brand. They will only consider pet-related sponsorship opportunities with a direct animal welfare benefit. The purpose of the event is mainly directed to pet owners and enthusiasts.
All applicants must complete all pages of the Event Participation Proposal. Be reminded that before you apply for sponsorship you must first read the guidelines to determine if your event is eligible for consideration.
Company Information: Petco Animal Supplies trademarks and copyrights are owned by:
Petco Animal Supplies