Oriental Trading Company Product Donations
Read more about how your organization can qualify for and use a donation from Oriental Trading Company, or click here to find and solicit more donors like them!
About Oriental Trading Company And Giving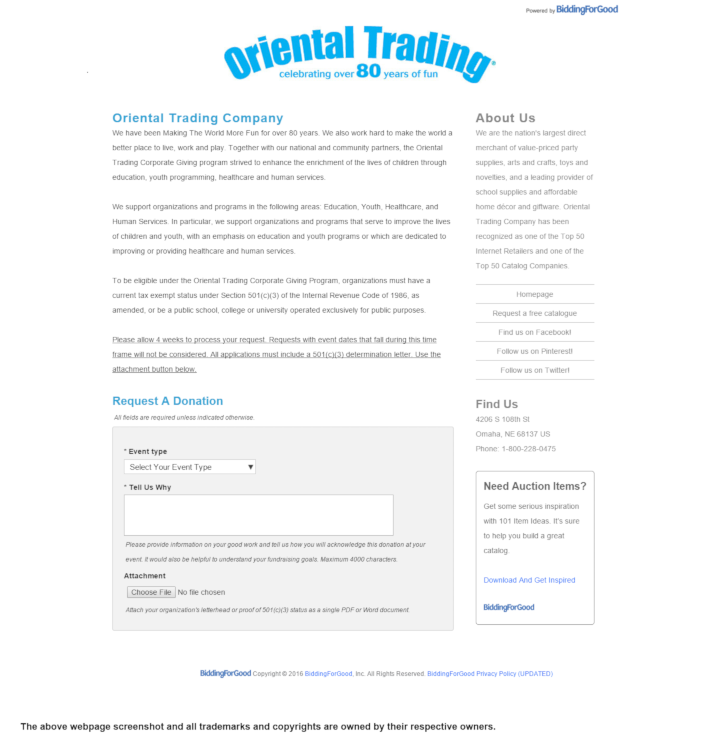 See their website for more detailed information.
Oriental Trading Company has been making The World More Fun. They also work hard to make the world a better place to live, work and play. Together with their partners, they support organizations and programs that focus on education, youth, healthcare, and human services. They provide cash, product donation, or a combination of both.
To be eligible under the Oriental Trading Corporate Giving Program, you must have a current tax exempt status under Section 501(c)(3) of the Internal Revenue Code of 1986.
To submit your donation request; just complete their online form. Your request must be submitted at least 4 weeks prior to the event date.
Company Information: Oriental Trading Company trademarks and copyrights are owned by:
Oriental Trading Company