Otterbox Product Donations
Read more about how your organization can qualify for and use a donation from Otterbox, or click here to find and solicit more donors like them!
About Otterbox And Giving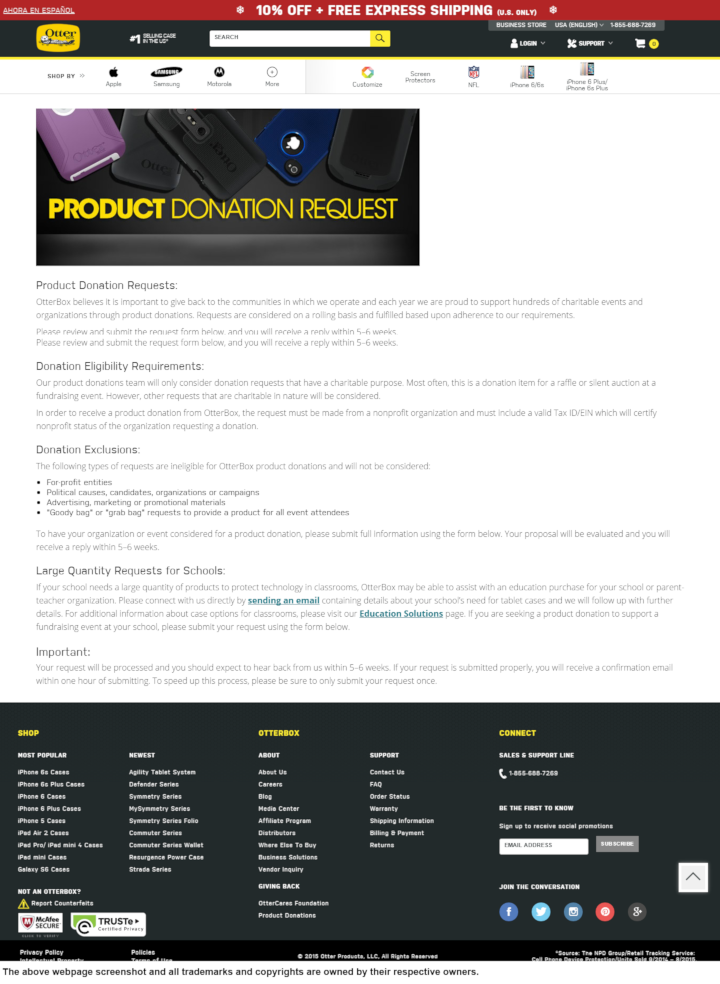 See their website for more detailed information.
Through product donation, Otterbox is willing support organization and charity events of the communities in which they operate. Most of the time they donate items for raffles or silent auctions.
They will only grant request from a nonprofit organization and must have a valid TAX ID/EIN.
You can send your request through their online form, just provide all necessary information. They will evaluate your request and give them at least 5 to 6 weeks of lead time for your request to be considered.
Company Information: Otterbox trademarks and copyrights are owned by:
Otterbox