Organic Valley Foods Product Donations
Read more about how your organization can qualify for and use a donation from Organic Valley Foods, or click here to find and solicit more donors like them!
About Organic Valley Foods And Giving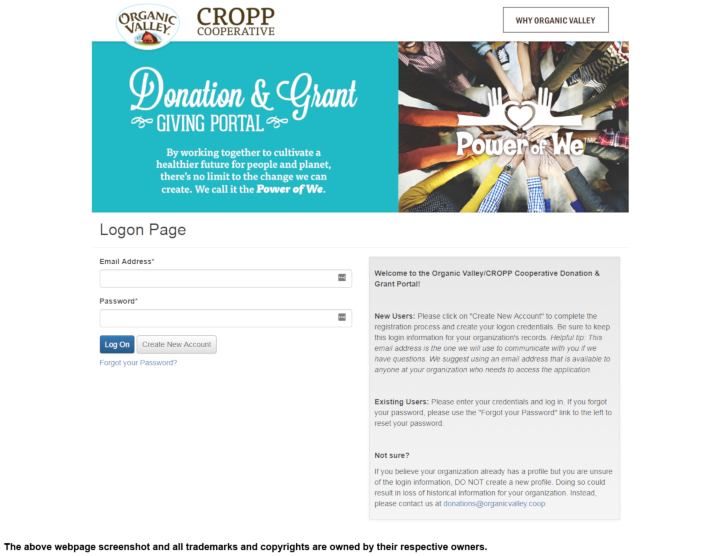 See their website for more detailed information.
To request a donation from Organic Valley, you need to align your organization's goals with their specific areas of focus. Organic Valley supports initiatives that contribute to the following goals:
1. Supporting organic family farmers: Your organization should be involved in increasing professional development opportunities in organic agriculture for family farmers, empowering youth in agriculture, preserving family farm culture, or protecting farmers' livelihoods.
2. Growing organic food systems: Your initiatives should be focused on advancing organic agriculture and food sovereignty in both rural and urban areas. This can include organic research, education, and advocacy efforts.
3. Promoting environmental sustainability: Your organization should advocate for the stewardship and protection of natural resources, emphasizing the importance of sustainable practices.
4. Fostering health and wellness: Organic Valley gives priority to initiatives that improve access to organic food and enhance children's health and education through organic education programs.
5. Doing good in local communities: Your organization should aim to strengthen local economies, create and enrich local, organic food systems, and increase community well-being in the areas where Organic Valley's farmers and employees reside.
If your organization supports at least one of these goals, you can request a donation from Organic Valley through their onine donation request form. Whether you need a small monetary donation or a food donation for your charity, they are happy to help. Be sure to provide a clear explanation of how your organization's work aligns with Organic Valley's mission and goals when making your request.
Company Information: Organic Valley Foods trademarks and copyrights are owned by:
Organic Valley Foods