Olive Garden Product Donations
Read more about how your organization can qualify for and use a donation from Olive Garden, or click here to find and solicit more donors like them!
About Olive Garden And Giving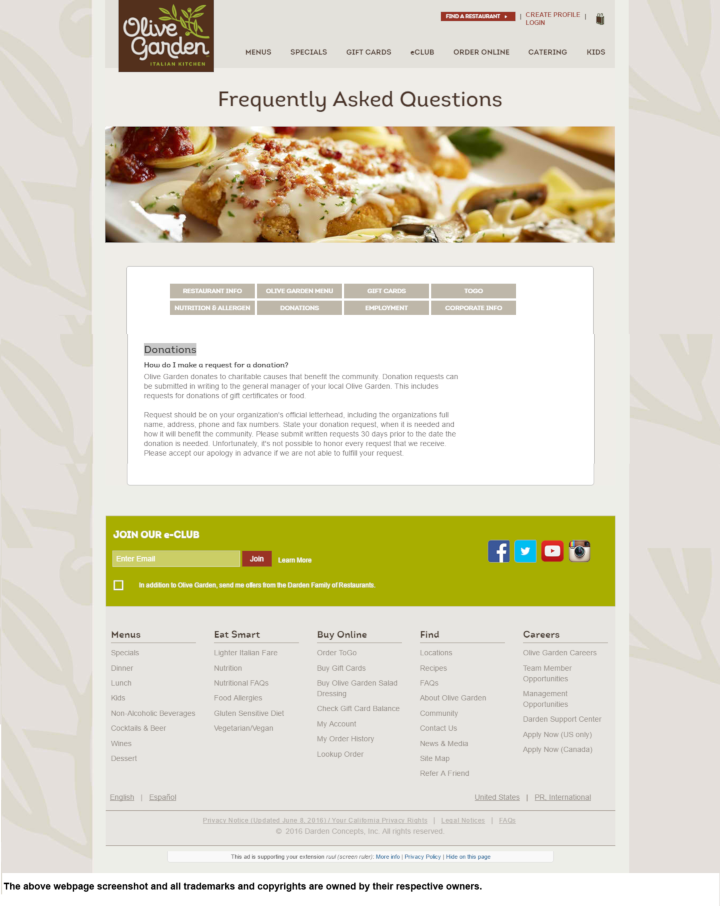 See their website for more detailed information.
Olive Garden supports groups and organizations that benefit the community. They value corporate citizenship and they give back by donating gift certificates or food to local community events and fundraisers.
Donation requests can be made in writing to the general manager of your local Olive Garden. The request should be in organization's official letterhead, including the organization's full name, address, phone and fax numbers. Make sure to say what is needed and how it will benefit the community.
Be reminded that donation request must be submitted 30 days prior to the date the donation is needed.
Company Information: Olive Garden trademarks and copyrights are owned by:
Olive Garden