Oh My Cupcakes! Product Donations
Read more about how your organization can qualify for and use a donation from Oh My Cupcakes!, or click here to find and solicit more donors like them!
About Oh My Cupcakes! And Giving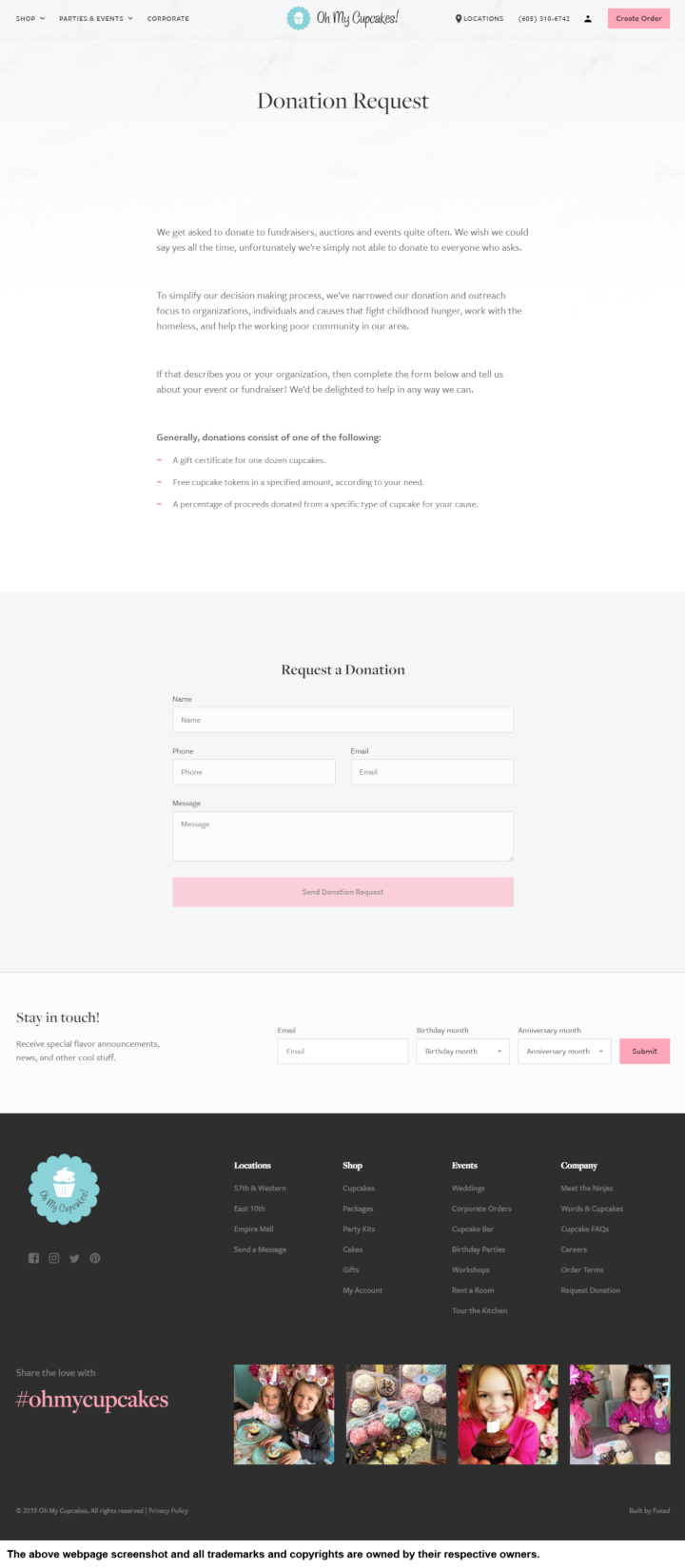 See their website for more detailed information.
Generosity is part of Oh My Cupcakes! culture and values. They donate to all kinds of fundraisers. Donations usually consist of a gift certificate or "cupcake tokens".
In order for organizations to be considered for a donation, they must fight childhood hunger, work with the homeless, and helping the working poor. Organizations should be local to the greater Sioux Falls, SD area.
If your organization matches the above guidlines, you can submit your request through the online form.
Company Information: Oh My Cupcakes! trademarks and copyrights are owned by:
Oh My Cupcakes!