Ohio State Buckeyes Product Donations
Read more about how your organization can qualify for and use a donation from Ohio State Buckeyes, or click here to find and solicit more donors like them!
About Ohio State Buckeyes And Giving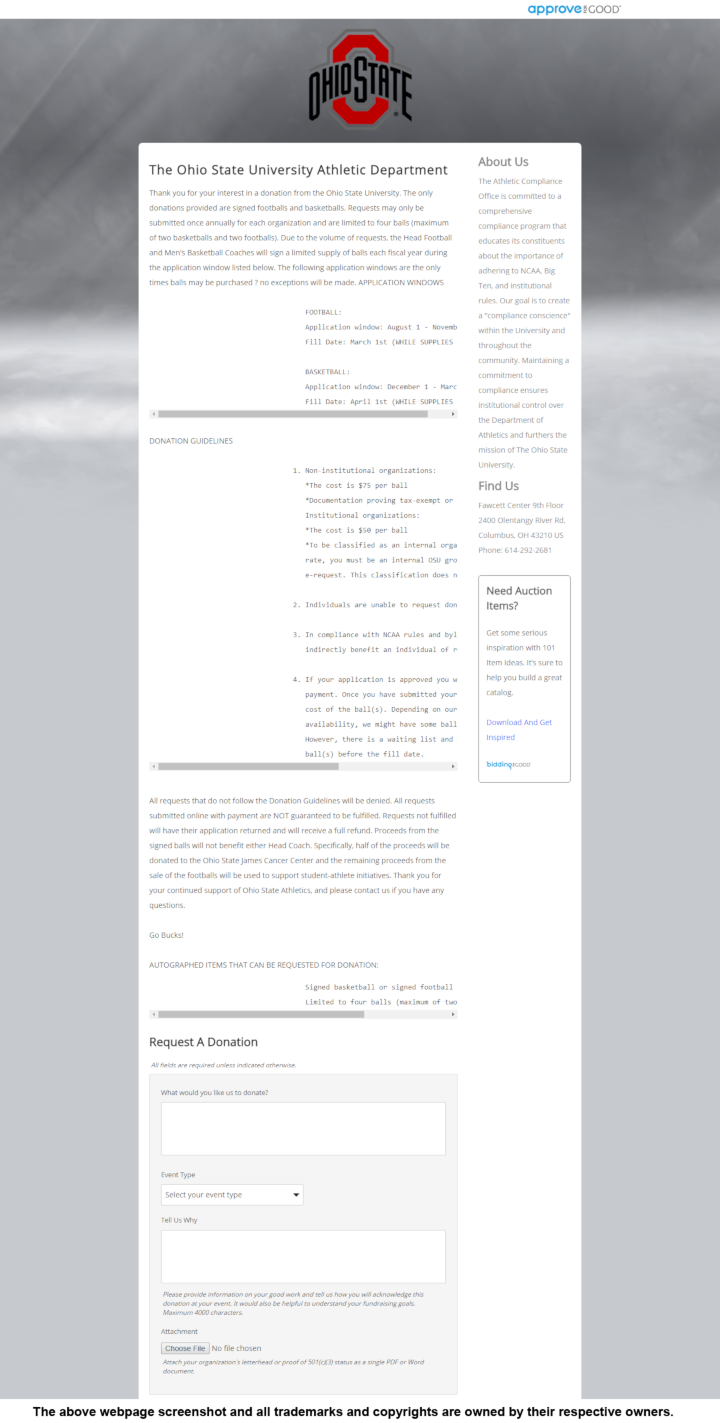 See their website for more detailed information.
Through signed footballs and basketballs, Ohio State Buckeyes are happy to help local organizations. Their goal is to create a "compliance conscience" within the University and throughout the community.
The cost per ball is $50 for Ohio State groups and $75 for all other non-institutional groups (e.g., Boys and Girls Club, American Cancer Society, Relay for Life)
Be reminded that with thousands of donation requests each year, the Head Football Coaches will only sign a limited supply of balls each fiscal year during the application window (August 1 - November 30). Basketball Coaches have a similar short window (December 1 - March 31).
To qualify, donation requests must be submitted through their donation request form online. Make sure to complete and fill up all the needed information.
Company Information: Ohio State Buckeyes trademarks and copyrights are owned by:
Ohio State Buckeyes