Oakley Product Donations
Read more about how your organization can qualify for and use a donation from Oakley , or click here to find and solicit more donors like them!
About Oakley And Giving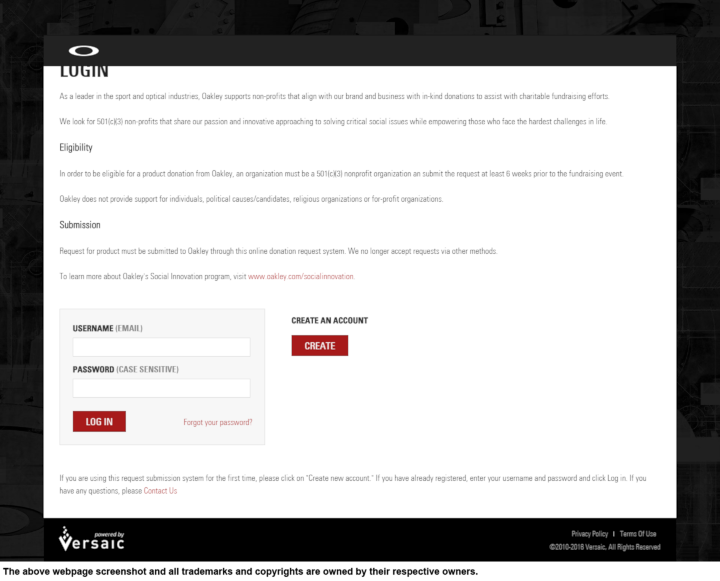 See their website for more detailed information.
As a way of giving back, Oakley supports good causes and sponsors events that align with their brand and business. They provide support to hundreds of organizations that focuses on organizations ranging from youth development, to health issues, to environmental. Special consideration is given to charities is southern California.
To be eligible, an organization must be a classified as IRS 501©(3) tax-exempt non-profit. Submit your donation request through their online form, just complete all of the required fields on each step of the application in order to move on to the next step. Submit the request at least 6 weeks prior to the fundraising event.
Company Information: Oakley trademarks and copyrights are owned by:
Oakley