Nordstrom Product Donations
Read more about how your organization can qualify for and use a donation from Nordstrom, or click here to find and solicit more donors like them!
About Nordstrom And Giving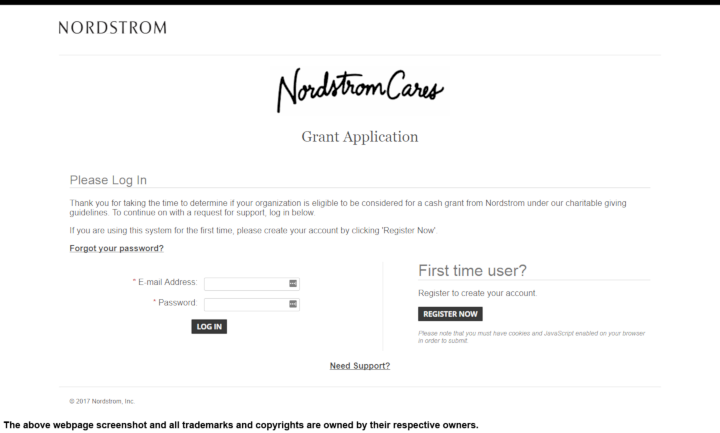 See their website for more detailed information.
Nordstrom believes that one of their most important responsibilities is supporting the communities they serve. Every year they give millions of dollars to worthwhile nonprofits. Their donation most often is in the form of a cash grant.
If you meet all their eligibility requirements, you can submit your request through their online request form. Submit all the required information. All requests must be received by midnight on October 1 for the following year. By January, they will notify all organizations of the status of their requests.
Be reminded that they do not donate merchandise, gift cards, samples, shopping bags or other supplies.
They do not make contributions to auctions/raffles, schools, individuals, pageants, political organizations, religious organizations only serving those with like beliefs, social clubs, and more that are listed on their site.
Company Information: Nordstrom trademarks and copyrights are owned by:
Nordstrom