Nintendo Product Donations
Read more about how your organization can qualify for and use a donation from Nintendo, or click here to find and solicit more donors like them!
About Nintendo And Giving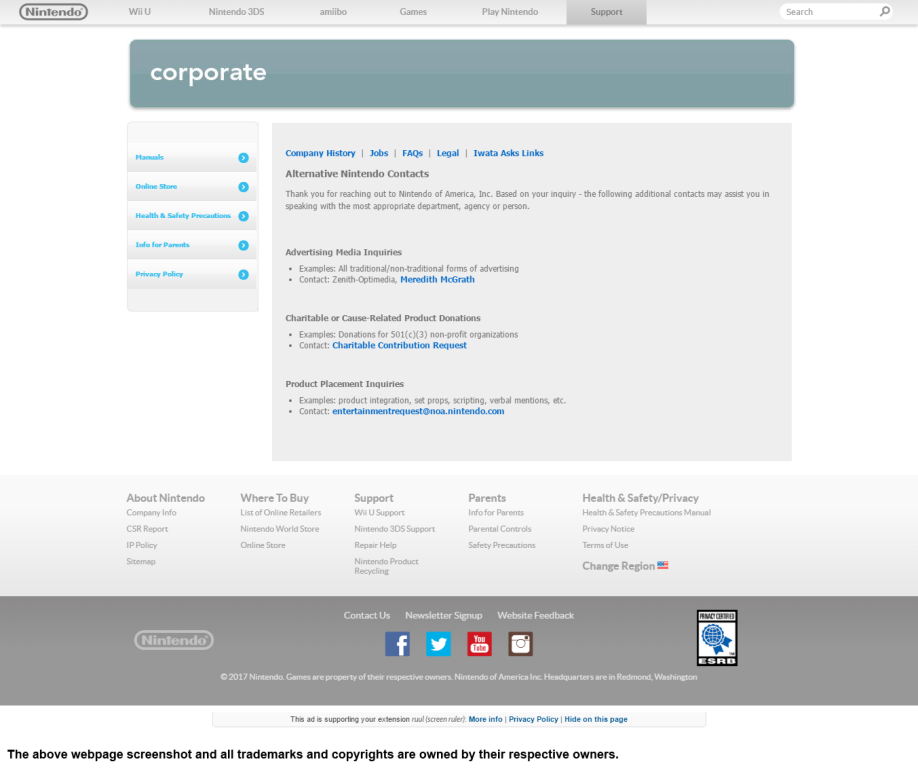 See their website for more detailed information.
Community involvement is very important to Nintendo. They always give back through product donations. They support nonprofit, community, and municipal organizations where they live.
If you want to send request for charitable or cause-related product donations, you can email them your request.
Company Information: Nintendo trademarks and copyrights are owned by:
Nintendo