Newport Aquarium Product Donations
Read more about how your organization can qualify for and use a donation from Newport Aquarium, or click here to find and solicit more donors like them!
About Newport Aquarium And Giving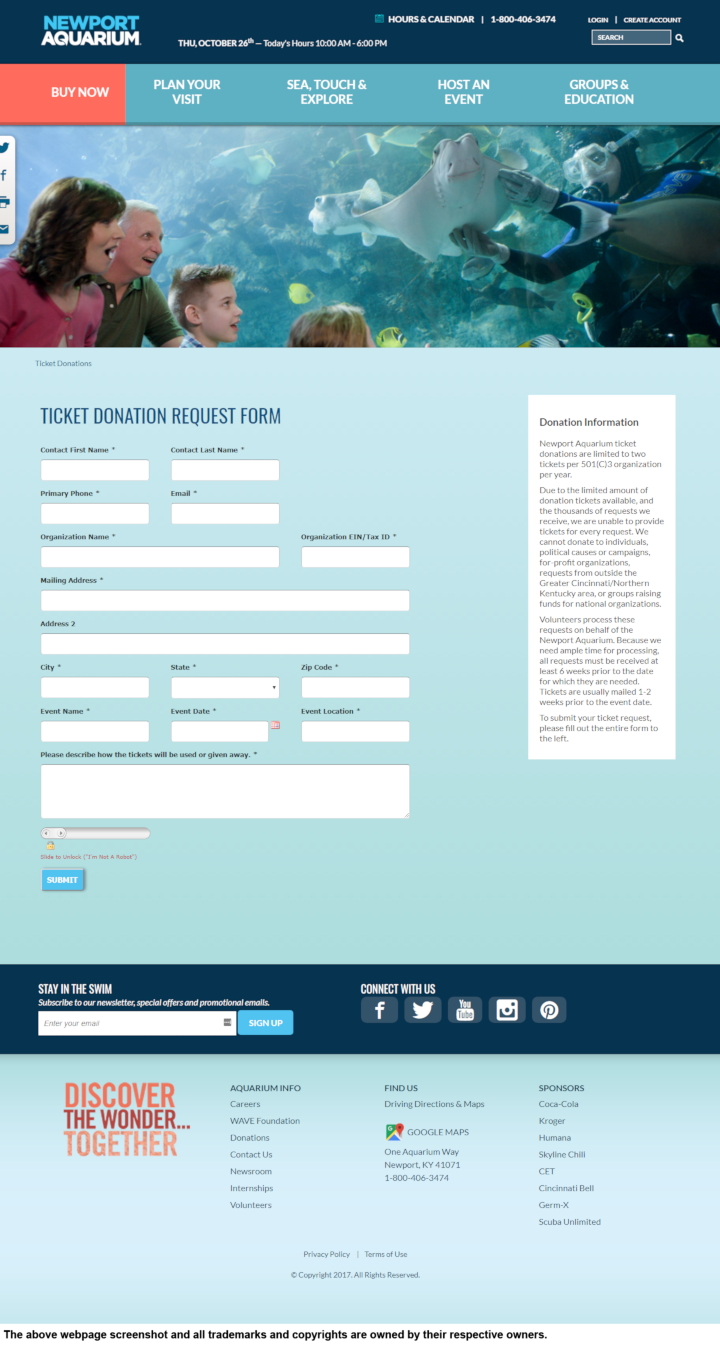 See their website for more detailed information.
Newport Aquarium is committed in giving back to the community where they work and live. They donate two tickets per 501(c)(3) organization per year.
Due to the limited amount of donation tickets available they are unable to provide tickets for every request.
You can submit your request through their online form. It must be received at least 6 weeks prior to the date for which they are needed.
Company Information: Newport Aquarium trademarks and copyrights are owned by:
Newport Aquarium