Newseum Product Donations
Read more about how your organization can qualify for and use a donation from Newseum, or click here to find and solicit more donors like them!
About Newseum And Giving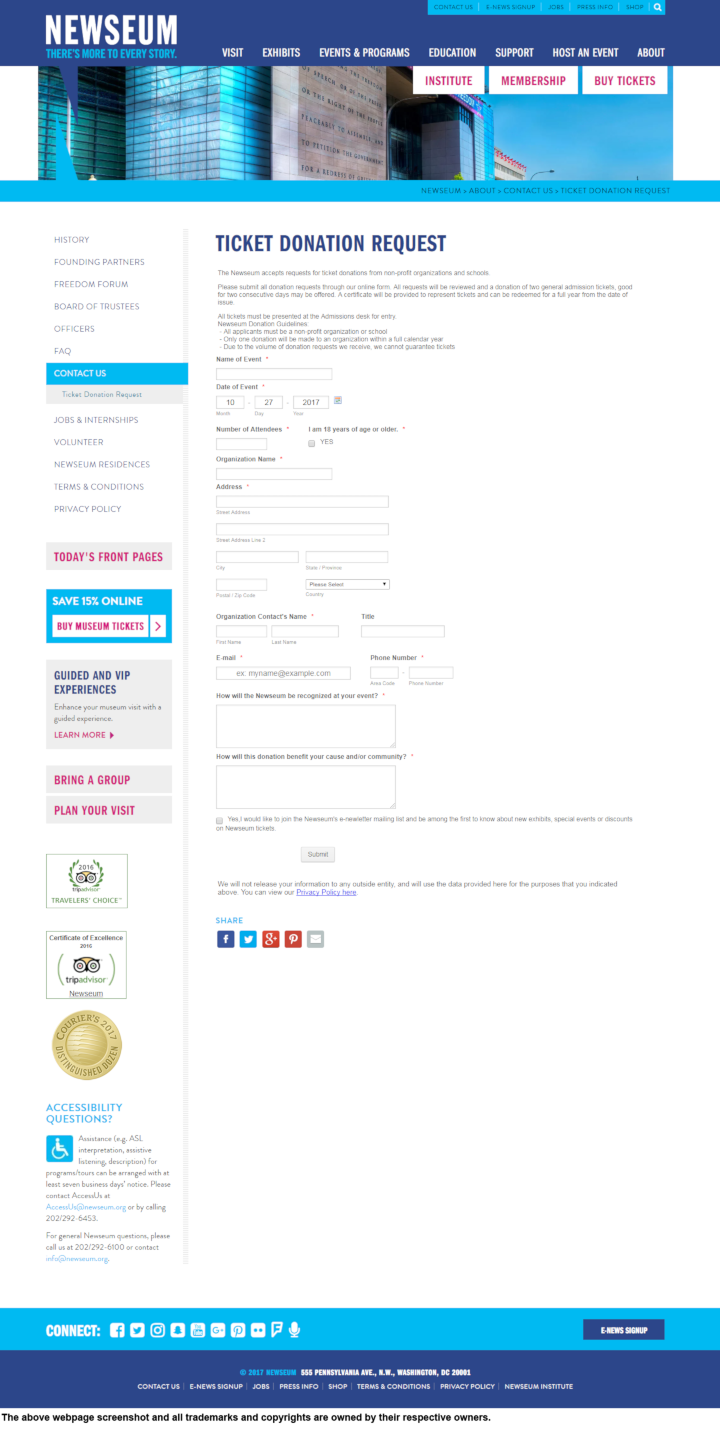 See their website for more detailed information.
Over the years, The Newseum supports numerous non-profit organizations and schools in their fundraising endeavors or charitable cause. Their charitable contributions are in the form of ticket donations.
All donation requests must be submitted through their online form and must meet their guidelines:
- Applicants must be a 501(c)(3) organization or school
- Only one donation per year per organization
- Due to the volume of requests, tickets are not guaranteed
If your request is granted your organization will receive two general admission tickets, good for two consecutive days.
Company Information: Newseum trademarks and copyrights are owned by:
Newseum