New York Yankees Product Donations
Read more about how your organization can qualify for and use a donation from New York Yankees, or click here to find and solicit more donors like them!
About New York Yankees And Giving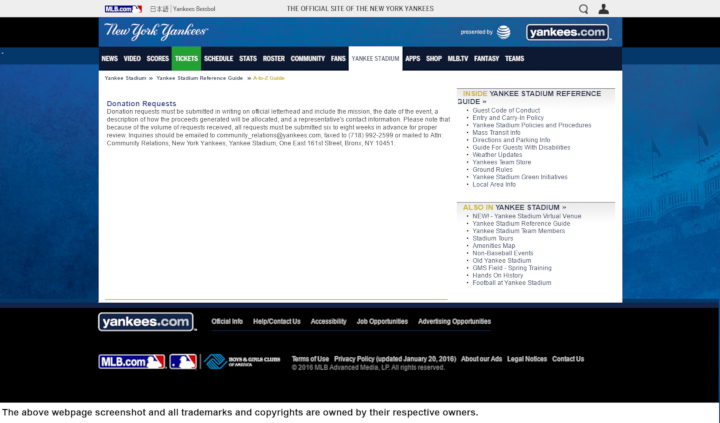 See their website for more detailed information.
Through fundraising assistance and merchandise donations, New York Yankees are pleased to help local organizations. With thousands of donation requests each year, all requests must be submitted six to eight weeks in advance for proper review.
To qualify, donation requests must be submitted in writing on official letterhead including the mission, the date of the event, a description of how the proceeds generated will be allocated, and contact information.
No phone calls, please. Preferred method of communication is via mail, fax, or email.
Company Information: New York Yankees trademarks and copyrights are owned by:
New York Yankees