New York Mets Product Donations
Read more about how your organization can qualify for and use a donation from New York Mets (Community Tickets), or click here to find and solicit more donors like them!
About New York Mets And Giving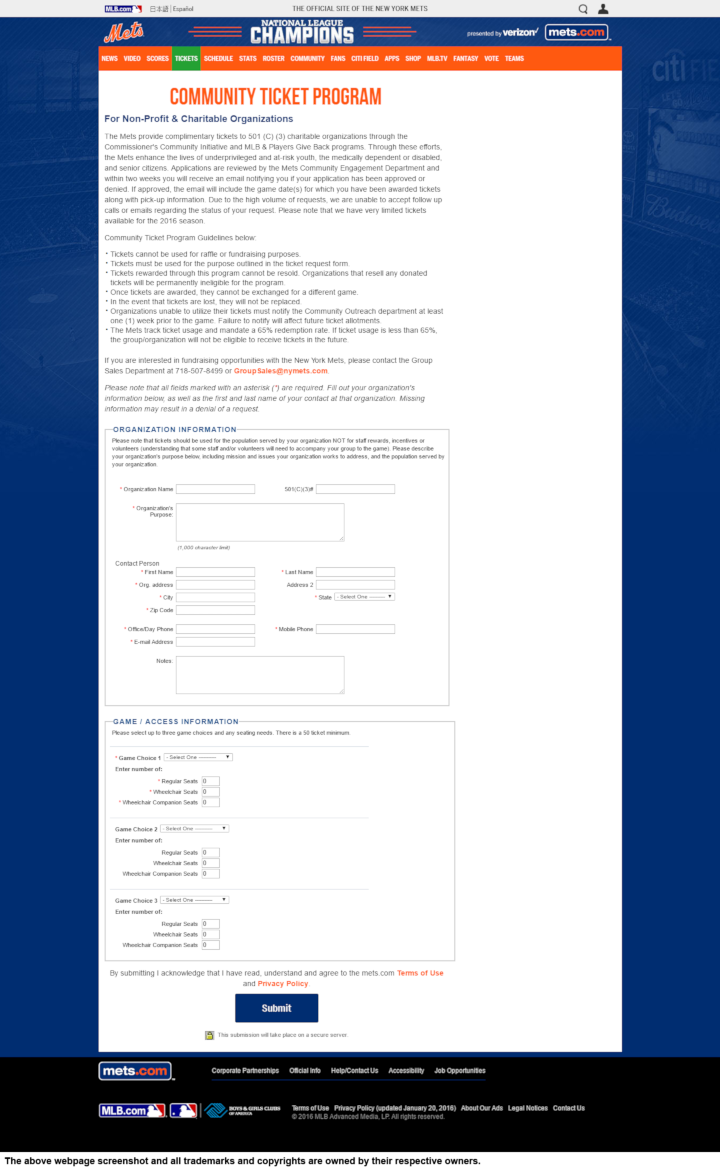 See their website for more detailed information.
Through Community Ticket Program, the Mets are pleased to provide complimentary tickets to 501 (C) (3) charitable organizations. Through this program, the Mets enhances the lives of underprivileged and at-risk youth, the medically dependent or disabled, and senior citizens.
You can submit your donation request through their online form. Please note that due to high numbers of requests, they only have limited tickets available every season.
No calls.
Company Information: New York Mets trademarks and copyrights are owned by:
New York Mets