New York Pizza Dept. Product Donations
Read more about how your organization can qualify for and use a donation from New York Pizza Dept., or click here to find and solicit more donors like them!
About New York Pizza Dept. And Giving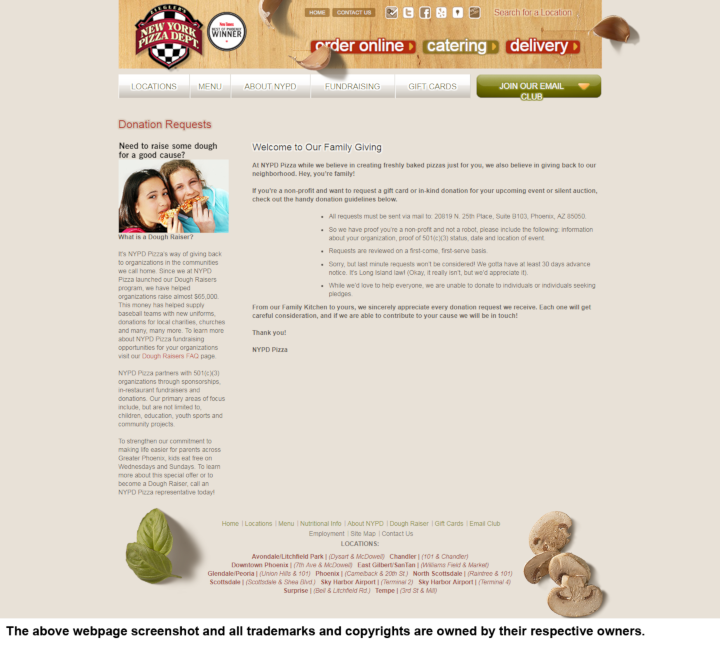 See their website for more detailed information.
Aside from freshly baked pizzas, New York Pizza Dept. also believes in giving back to the community they serve. They support various non-profit organizations through gift card or in-kind donation.
If you think your organization meet all their donation guidelines, you can submit your request via mail.
Don't forget to include the following: information about your organization, proof of 501 (c) (3) status, date and location of the event.
Be reminded that donation request must be submitted 30 days prior to the date the donation is needed.
Company Information: New York Pizza Dept trademarks and copyrights are owned by:
New York Pizza Dept