New York Liberty Product Donations
Read more about how your organization can qualify for and use a donation from New York Liberty, or click here to find and solicit more donors like them!
About New York Liberty And Giving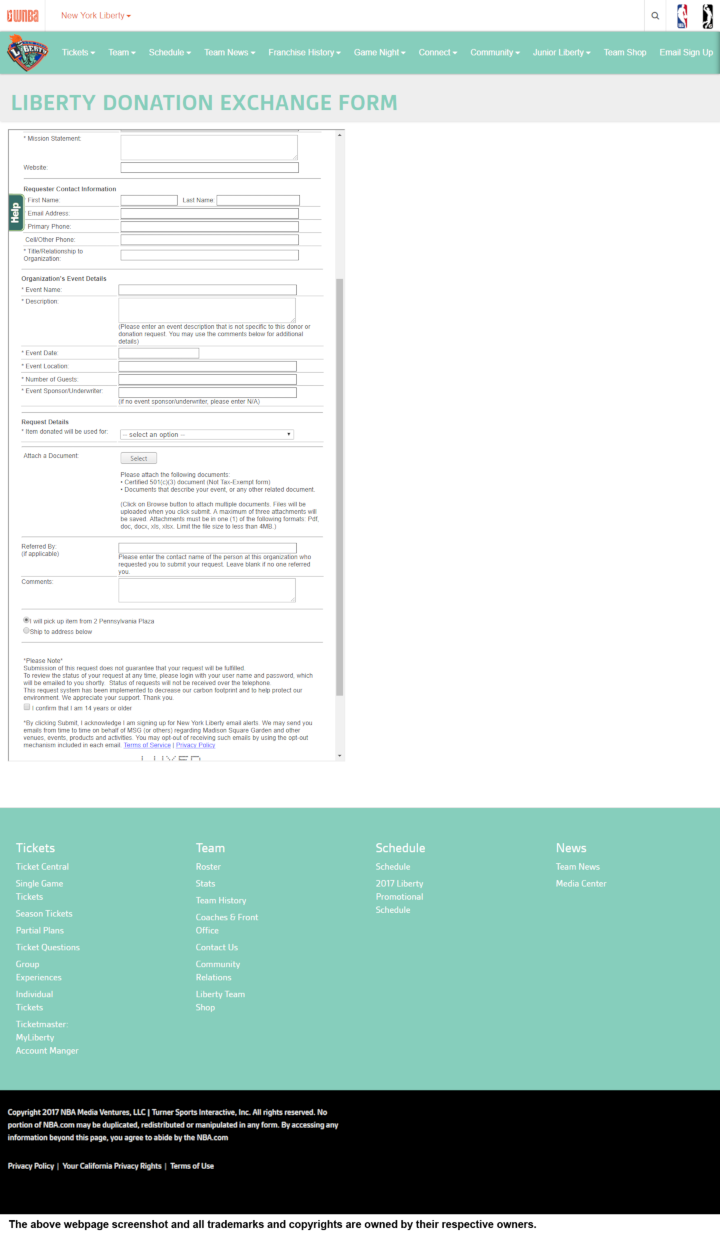 See their website for more detailed information.
The New York Liberty donates to organizations in the tri-state area. They help fundraising initiatives that focus on children facing obstacles. Donations made include: Photo, Ball, Jersey, and Tickets
To be considered for a donation request, please adhere to the following submission criteria:
-Requests must be from 501(c)(3) organizations
-Donations are made to organizations in a 75-mile radius of Madison Square Garden
-Requests can only be submitted once request per calendar year per organization
-All donation requests must be submitted at least six weeks prior to the fundraising event using the online form.
You can submit your request through their online donation form. The online form needs an attached letter on the organizations letterhead with information about the organization, event details and description, contact info, item requested and how it will be used, and date item is needed.
Take note that they can't fulfill requests for money, purchase event sponsorship signage, or donate bulk amounts of promotional items. They do not donate to third parties soliciting on behalf of an organization. Monetary, sponsorship signage, and bulk donations are not made.
Company Information: New York Liberty trademarks and copyrights are owned by:
New York Liberty